New D-Max accessories
Discover the new Gearmate system for the all-new Isuzu D-Max today, compatible with all ISUZU D-Max models, DL20, DL40, V-Cross, XTR and UTILITY.
We offer a wide variety of modular options for your Isuzu D-Max vehicle, helping you maximise the potential of your Isuzu D Max. We have lots of experience fitting Isuzu D Max Accessories, we're confident we can provide storage solutions to suit your individual needs.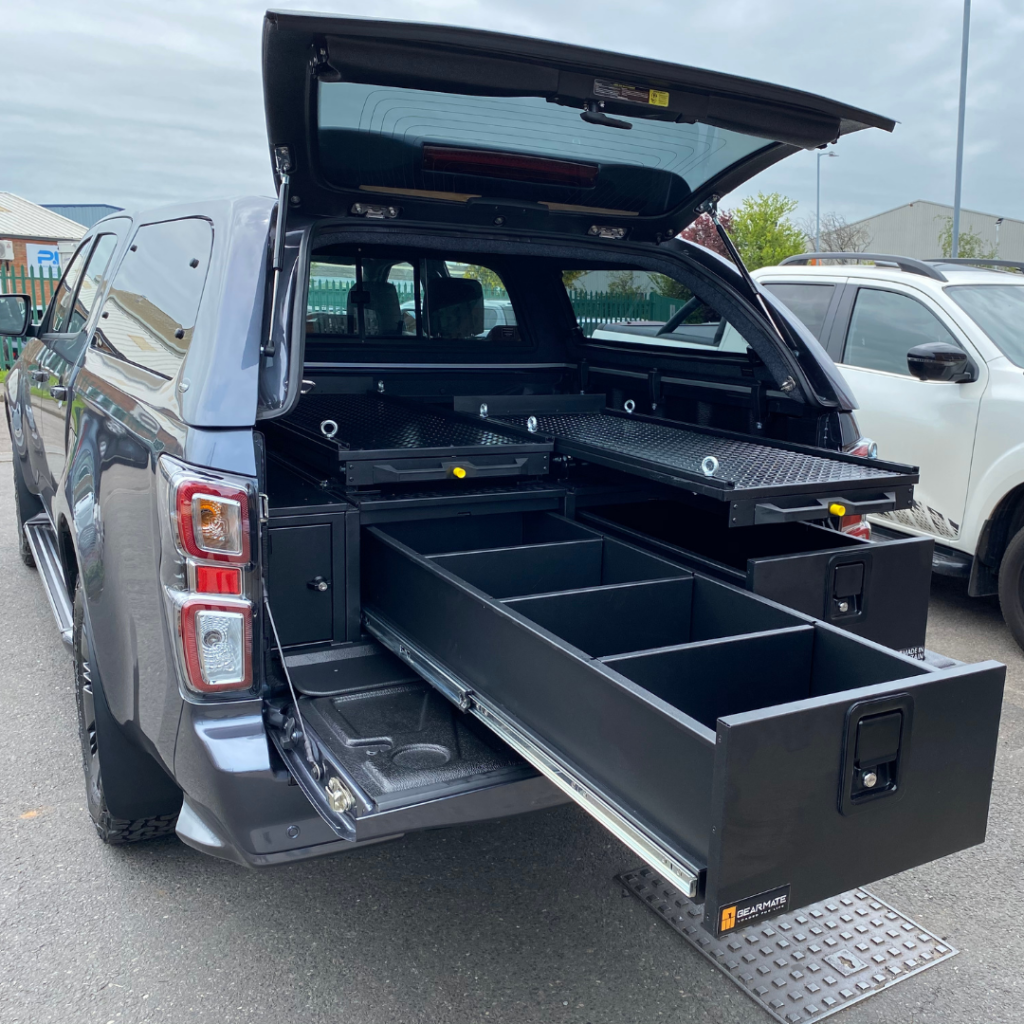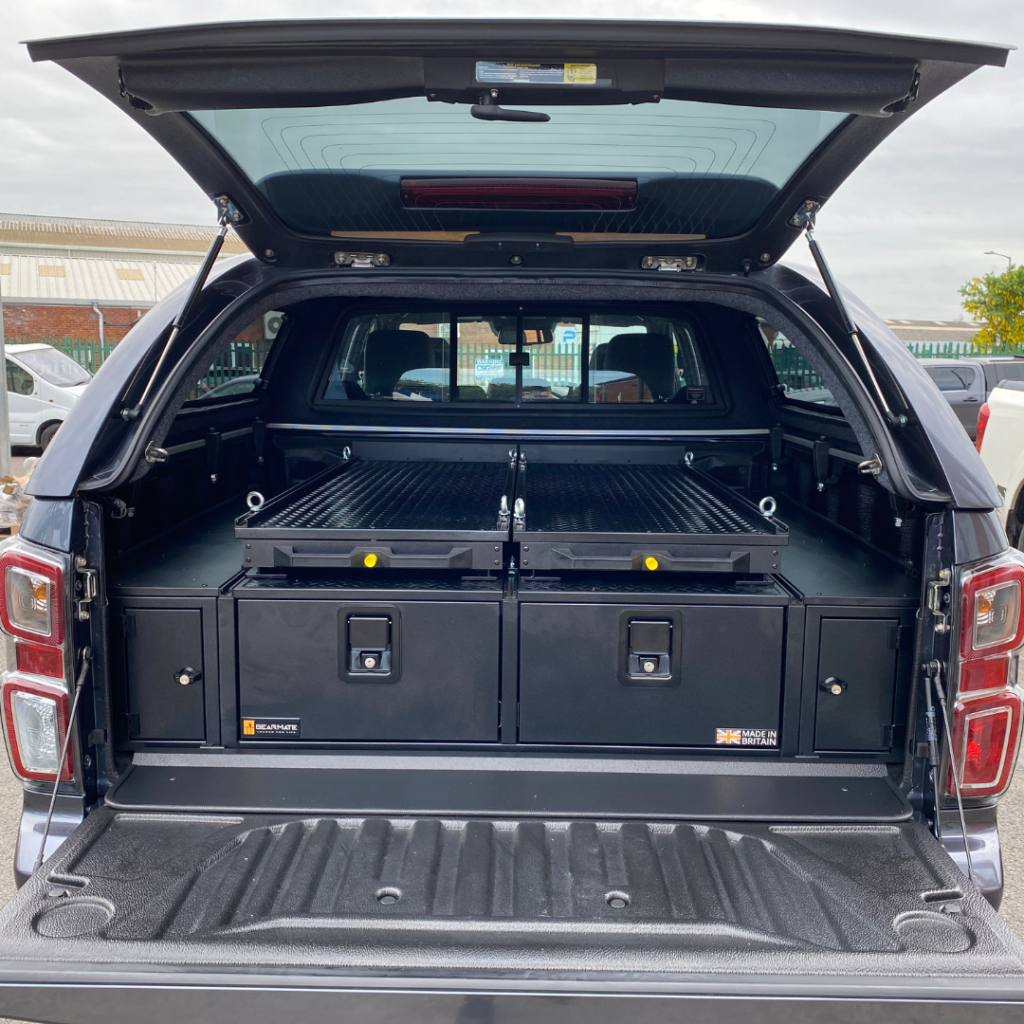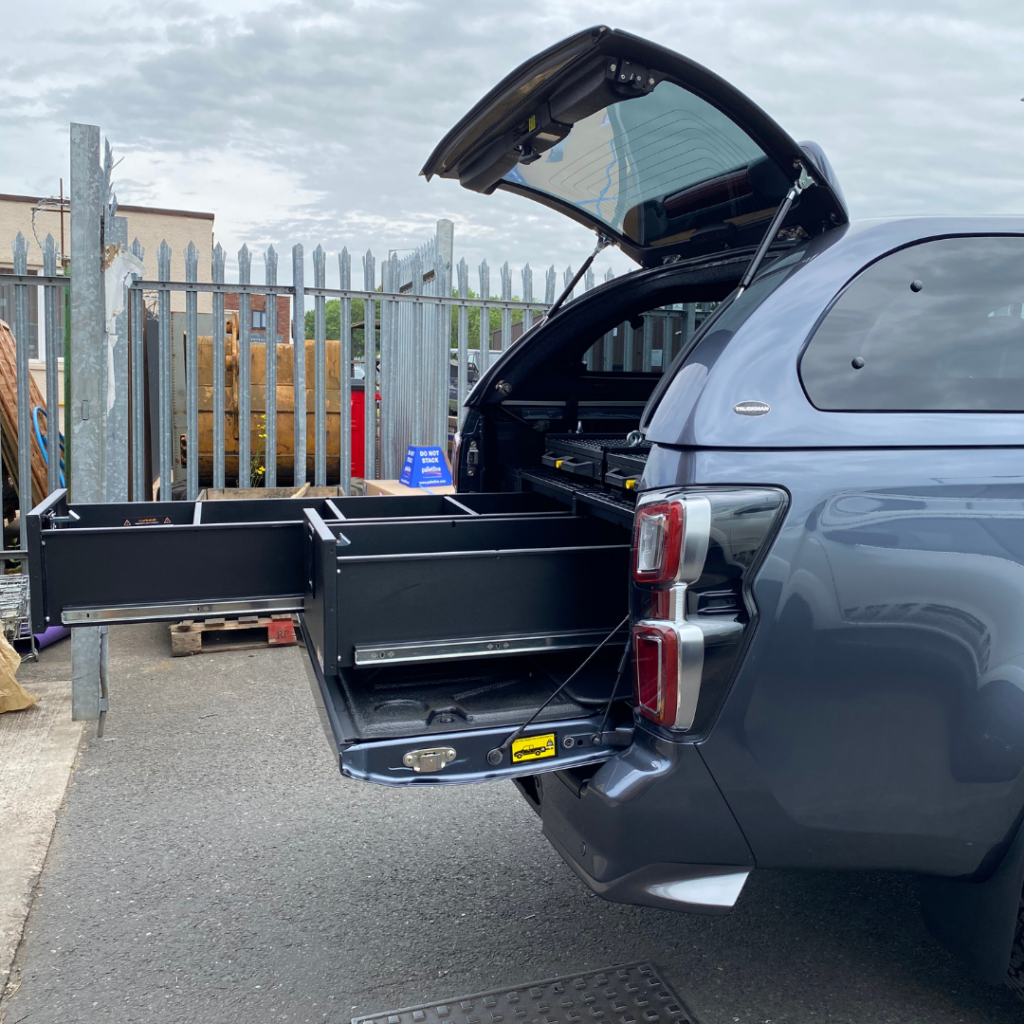 The new Isuzu D Max is a popular pick-up choice in the UK amongst farmers, tradespeople and various other professionals due to its tough and reliable reputation. With an Isuzu D Max often acting as a workhorse for strenuous daily tasks, if you're investing in the new Isuzu D Max accessories the accessories need to be just as robust as the vehicle itself. That's where we come in, we are OEM Approved Accessory Suppliers for the UK Leading Retailers Isuzu. Our Isuzu D Max accessories have been engineered to a high specification using aerospace and automotive technology. They make use of aluminium and composite materials to make them as light weight yet strong and durable as possible.
Whether you want drawers, slides, racking, dog boxes or hammocks, we've got the Isuzu D Max Accessories you're looking for. Try out our Build Your Own feature and test out different combinations to suit your needs, you'll also be able to view the different prices! Ensure you check dimensions thoroughly before ordering due to aftermarket alterations. Get in touch if you are unsure.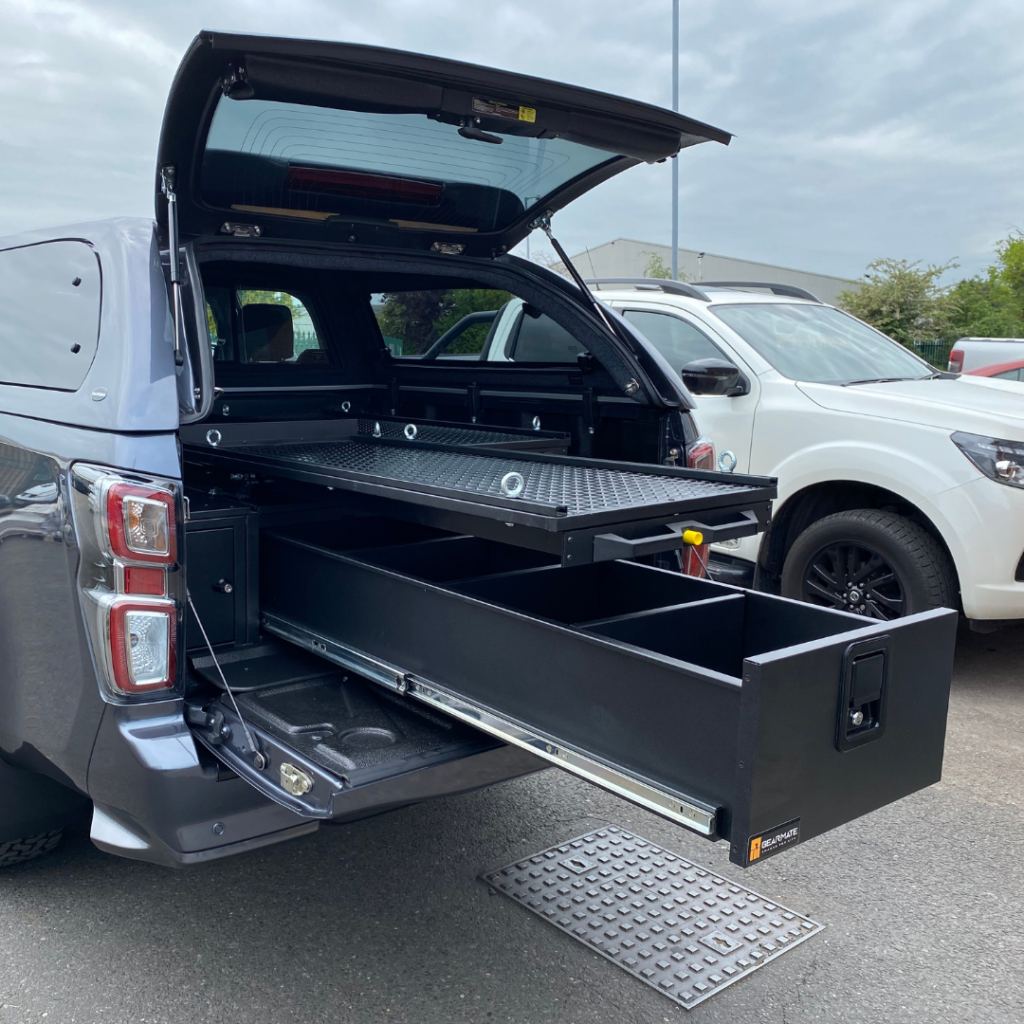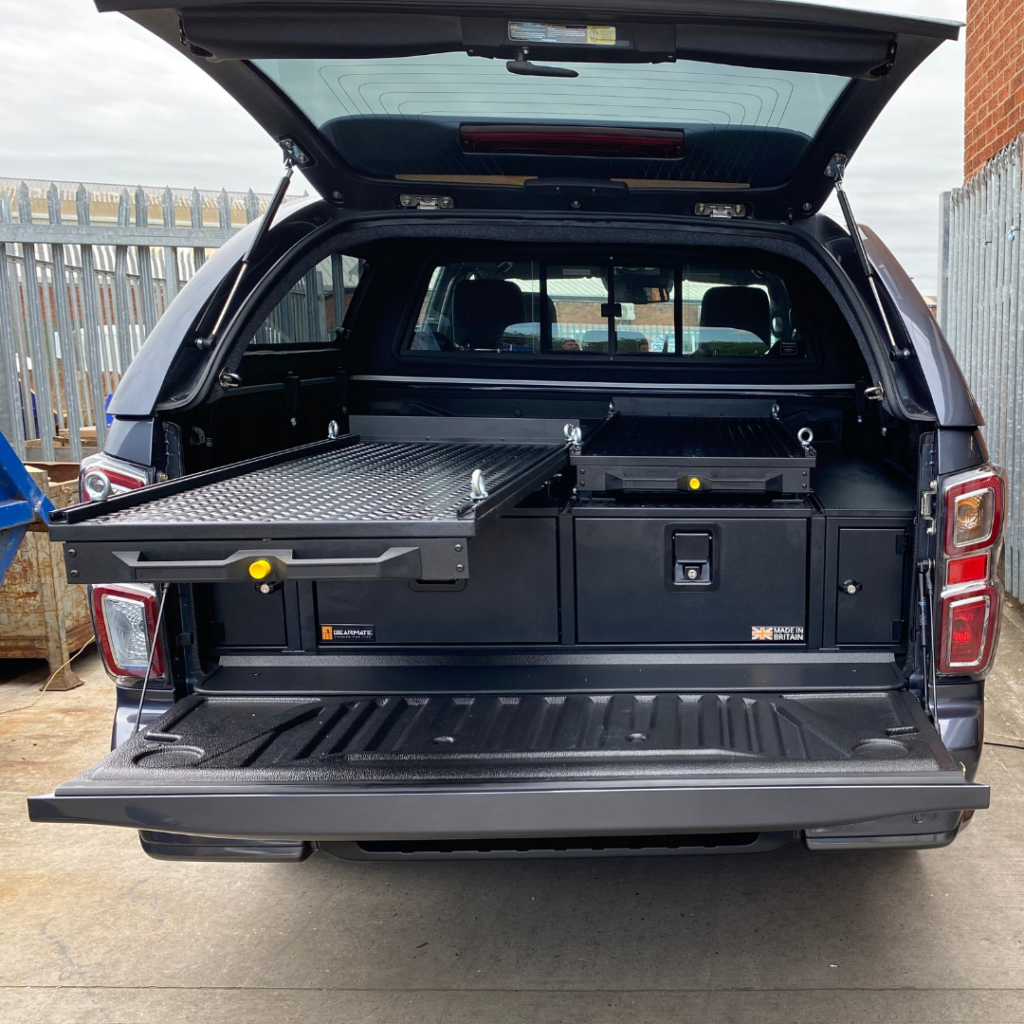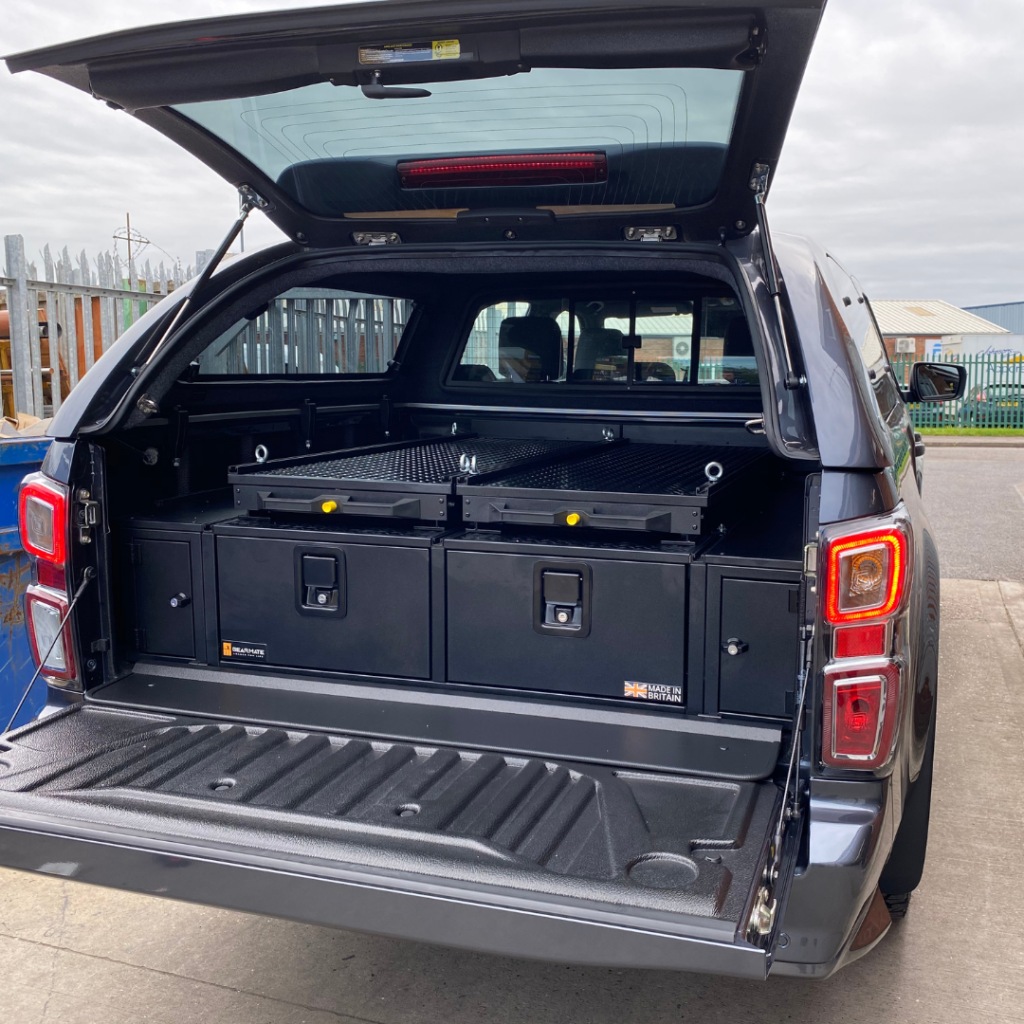 high quality
Made in Britain with superior quality materials.

no drilling
Hassle free installation with no damage caused.

save time
For every minute spent organising, an hour is earned.

secure storage
Have peace of mind knowing your belongings are safe.

transferable
Easily transferred between vehicles if required.
Design Your Own New D-Max Accessories
Not quite sure what you're looking for and want an idea on prices?
Why not check out our Build Your Own feature? This feature enables you to test out the different combinations of storage that we offer, helping you to discover the best solution to suit your own needs.
Alternatively, you can get in touch with our sales team who are skilled and experienced in helping customers find the best Gearmate system for them.
Email

Call