can't find your model?
If you can't find your model in our drop-down list, fear not, we can still help you! With so many makes and models on the market, we haven't designed brackets for every single one of them yet, however it doesn't mean we can't. All you need to do is get in touch with us, sending your bed measurements and a photograph. Our Design Team can then arrange a solution for your vehicle.
Why do we ask for a photo of your bed liner?
There are multiple Original Equipment Manufacturer bedliner varieties for each vehicle so we request this to ensure we pack the kit that suits your configuration. We understand that a photo isn't always possible, if this is the case for you please give us a ring. When placing an order with us, you can either attach your photo at the designated area in the checkout, alternatively you can send your photo to sales@gearmate.co.uk
pick up bed dimensions
A Tailgate Aperture The narrowest opening
B Tailgate Width Width at approximately 40mm from the closed tailgate
C Width Between the Wheel Arches
D Vehicle Width The maximum width inside the vehicle
E Bed Length Measured on the floor to the closed tailgate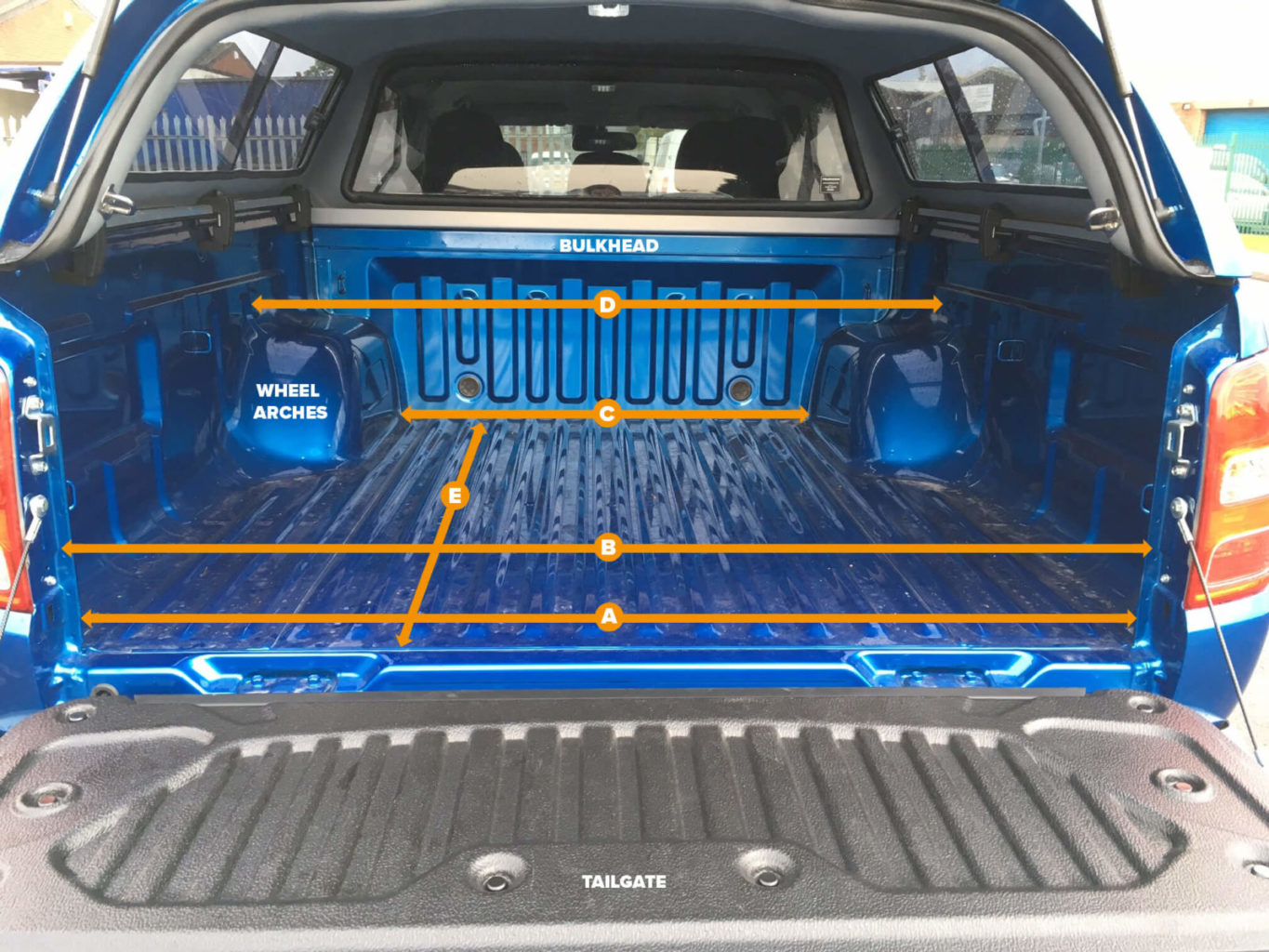 suv bed dimensions
A Width at the entry to the boot on the floor
B Width between tie down points (if present)
C The depth of the boot from the opening to the rear of the seat at 300mm height
D The depth of the boot from the opening to the rear of the seat at the floor
E The depth from the opening to the first tie down point (if present)
F Distance between the tie down points (if present)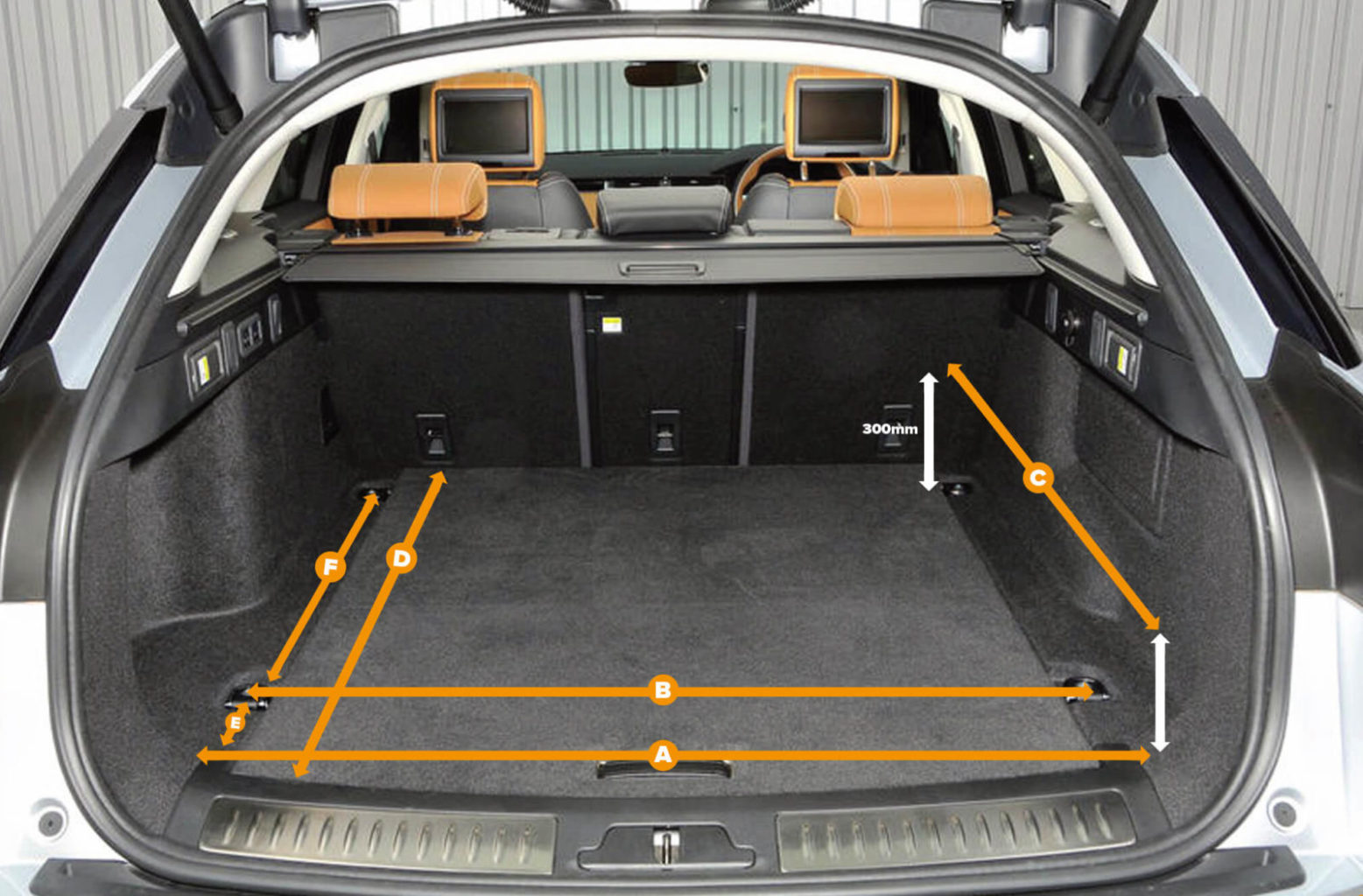 PICK UP bed dimensionS – T SLIDE
A Tailgate Aperture The narrowest opening
B Bed Length Measured on the floor – do not measure to the back wall if there is a feature in the bed liner
C Width Between the Wheel Arches
D Distance from the Tailgate to the Wheel Arches Measured at approximately 50mm from the bed floor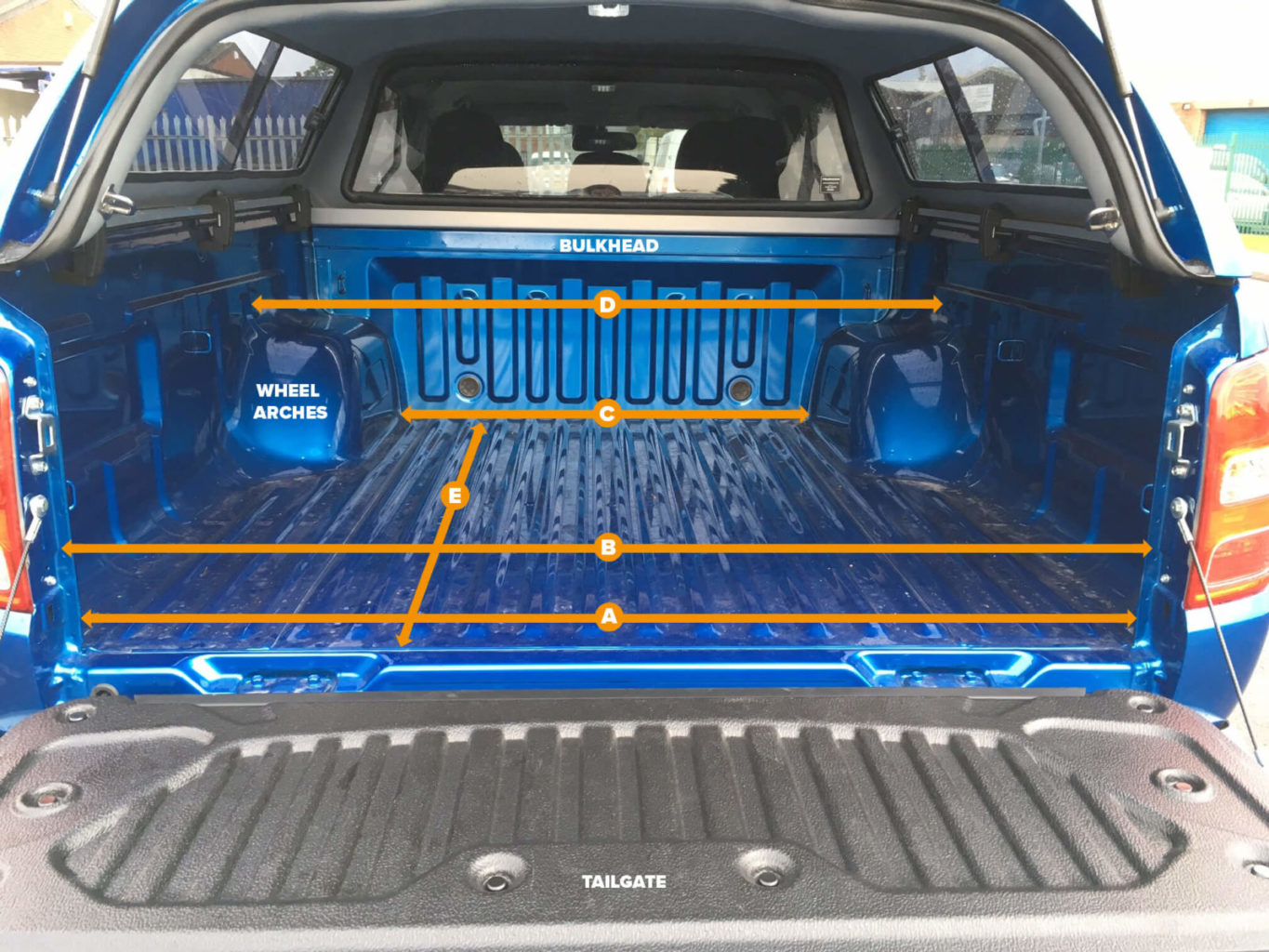 PICK UP bed dimensionS – load divider
A Load Space Length Measured on the floor from the bulkhead to the closed tailgate
B Height of the Load Space To the top of the tailgate
C Height of the Hard Top Aperture Measured from the load bed to the maximum opening of the tailgate
D Interior Height of the Hard Top Measured to lowest central feature e.g. light
E Peak Hard Top Roof Length Measured from the bulkhead to the point where the roof begins to drop
F Bulkhead to Aperture Length Measured from the bulkhead to the aperture opening measured in 'C'