Nissan Navara Accessories
Made in Britain
OEM Quality
No drilling required
Transferable between vehicles
Gearmate presents a broad and leading-edge class of Nissan Navara accessories and storage solutions devised and constructed in the UK that will revamp your 4X4 load bed.
They include Navara accessories like:
Nissan Navara Drawer System
Nissan Navara Bed Slide
Nissan Navara Hardtop
Nissan Navara Dog Box
Nissan Navara Tool Storage
Nissan Navara Gun Drawer
Devised solely for the Nissan Navara, the no-drill installation process is uncomplicated and won't affect your manufacturer's vehicle warranty, also making it easy to transfer systems between vehicles if required! Click here to see our factory and manufacturing process.
Why Buy Nissan Navara Accessories For:

Safety
Our Nissan Navara Accessories have thousands of hours of testing to meet the highest standards of quality and performance. Visit our website / store to buy your Nissan Navara Accessories.

Reliability
Our Navara accessories are designed, built and tested to exacting standards. Gearmate products are built right here in the UK and all our accessories carry a guarantee.

Perfect Fit
Our Nissan Navara Accessories are tailor made for a perfect fit for maximum safety and reliability. Easy Installation and UK based back up will make your Navara accessories purchase a seamless process.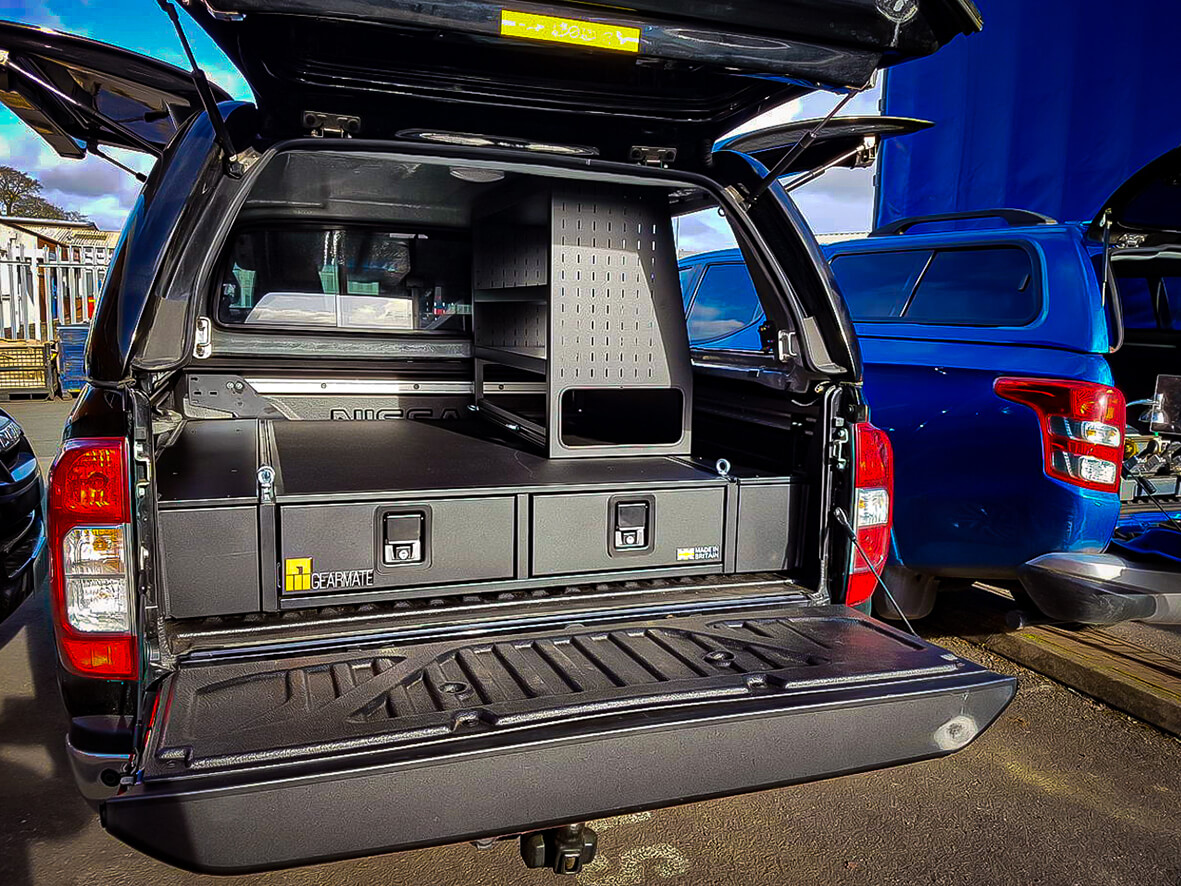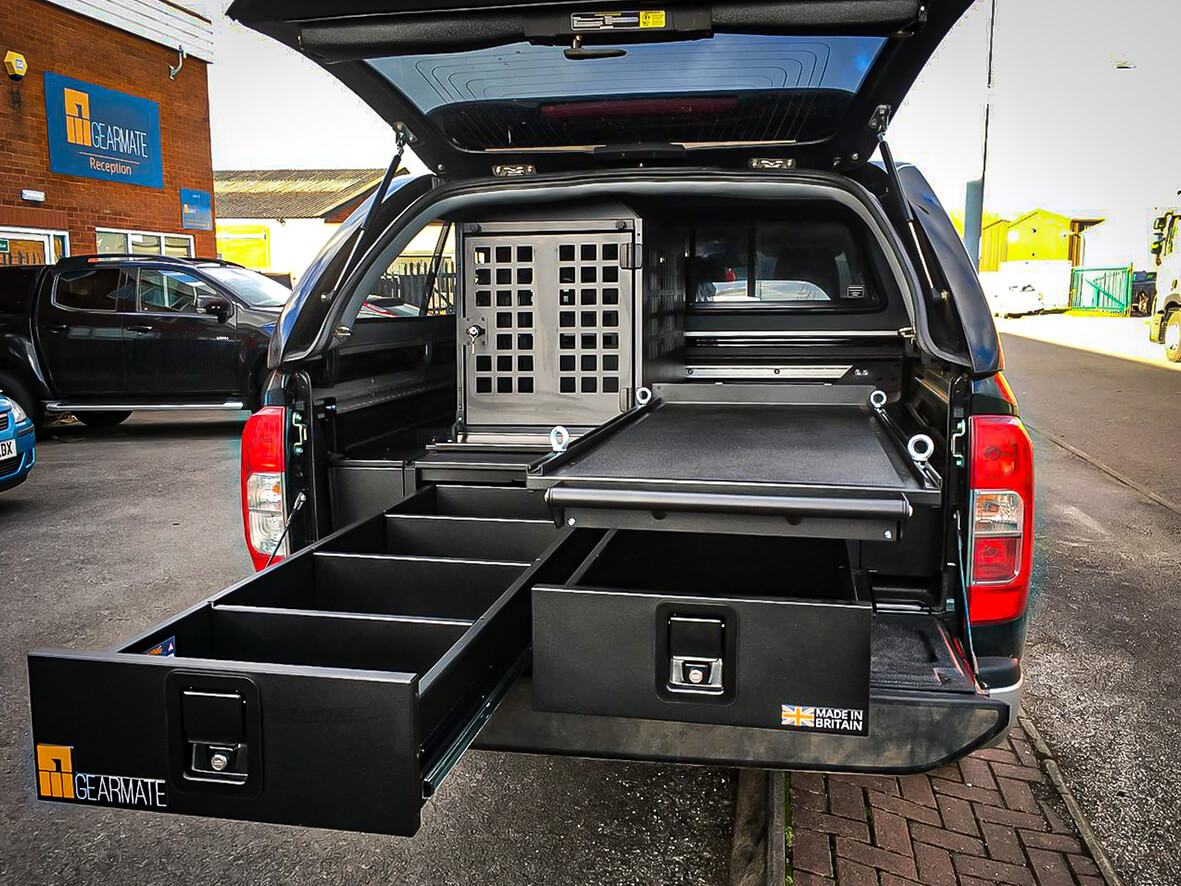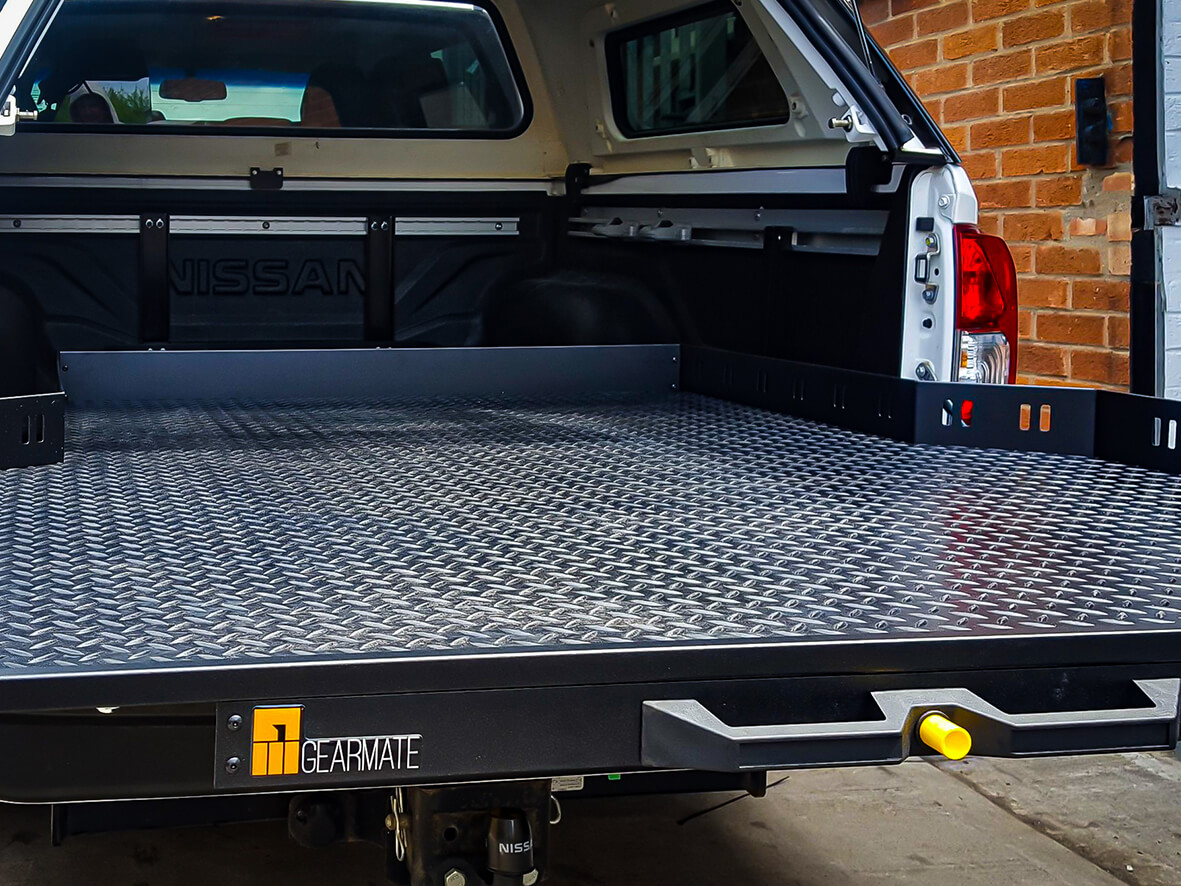 Modular, Simple
&

Unique Navara Accessories

If you're seeking conversion for a whole fleet of vehicles or just an original fit-out, the considerable Gearmate storage series has a solution. Your items will remain secure, protected and tidy with our lightweight aluminium Gear drawers and our extendable sliding trays with their remarkable access.

Geardrawers help you improve productivity by making it simple to organise your gear. Save time searching for the items you need by making use of the drawer dividers provided. If you're transporting heavier loads, then our Heavy-Duty range built with stronger runners may be the perfect solution for you.

Our Gearslide sliding trays have an impressive 75% extension, helping you save your back and knees from crawling through the truck bed find your gear. As well as the extension, our Navara bed slides benefit from having a sophisticated design and strong materials, providing 800kg load capacity when closed and 400kg when extended.

Our modular Nissan Navara systems have all bases secured with our group of racking, tailgate covers, narrow slides, dog boxes and hammock accessories.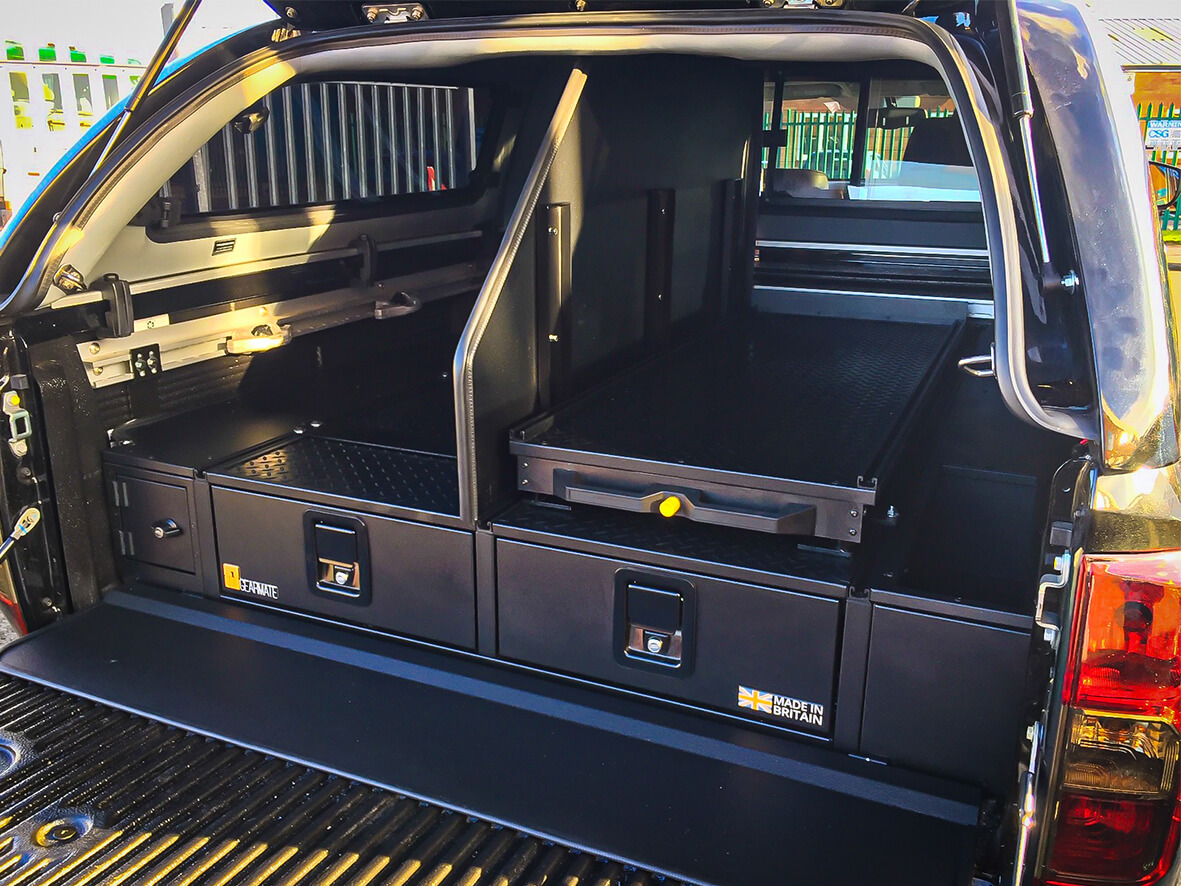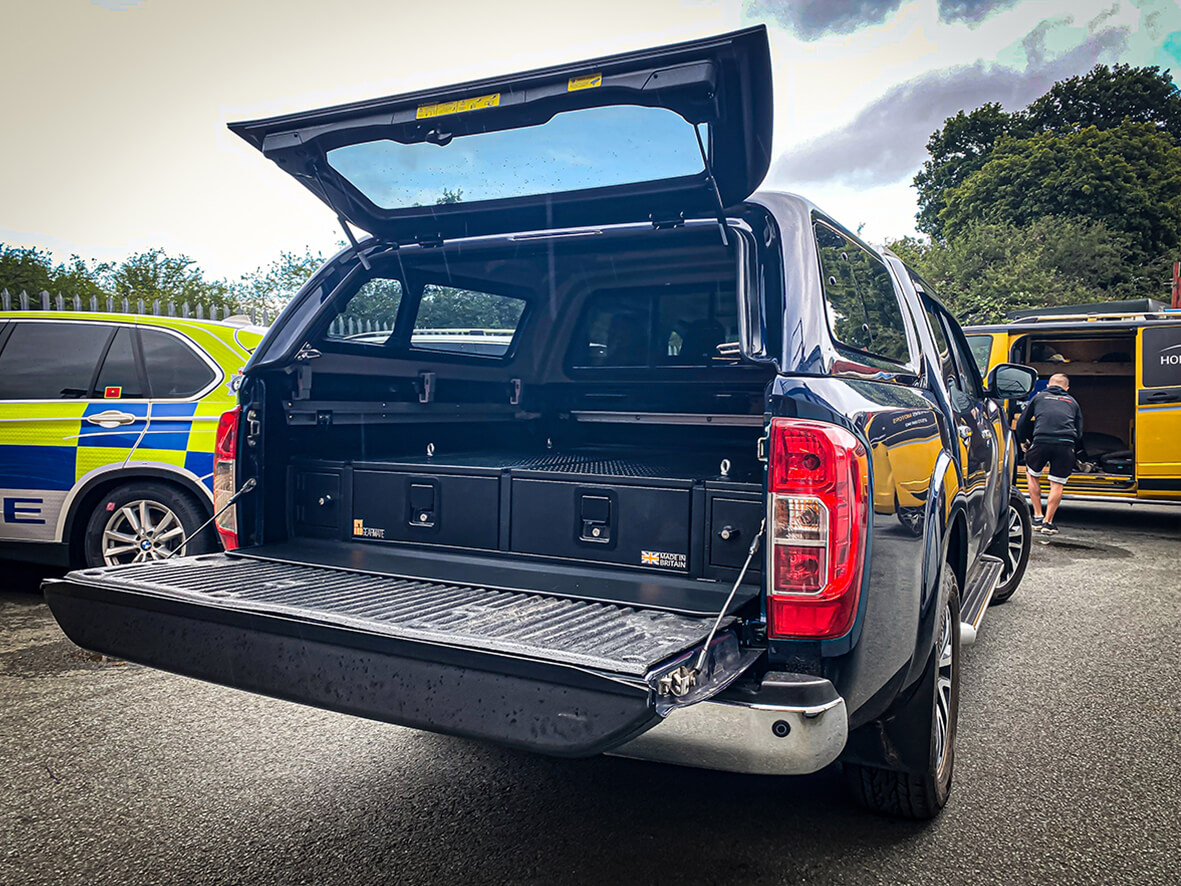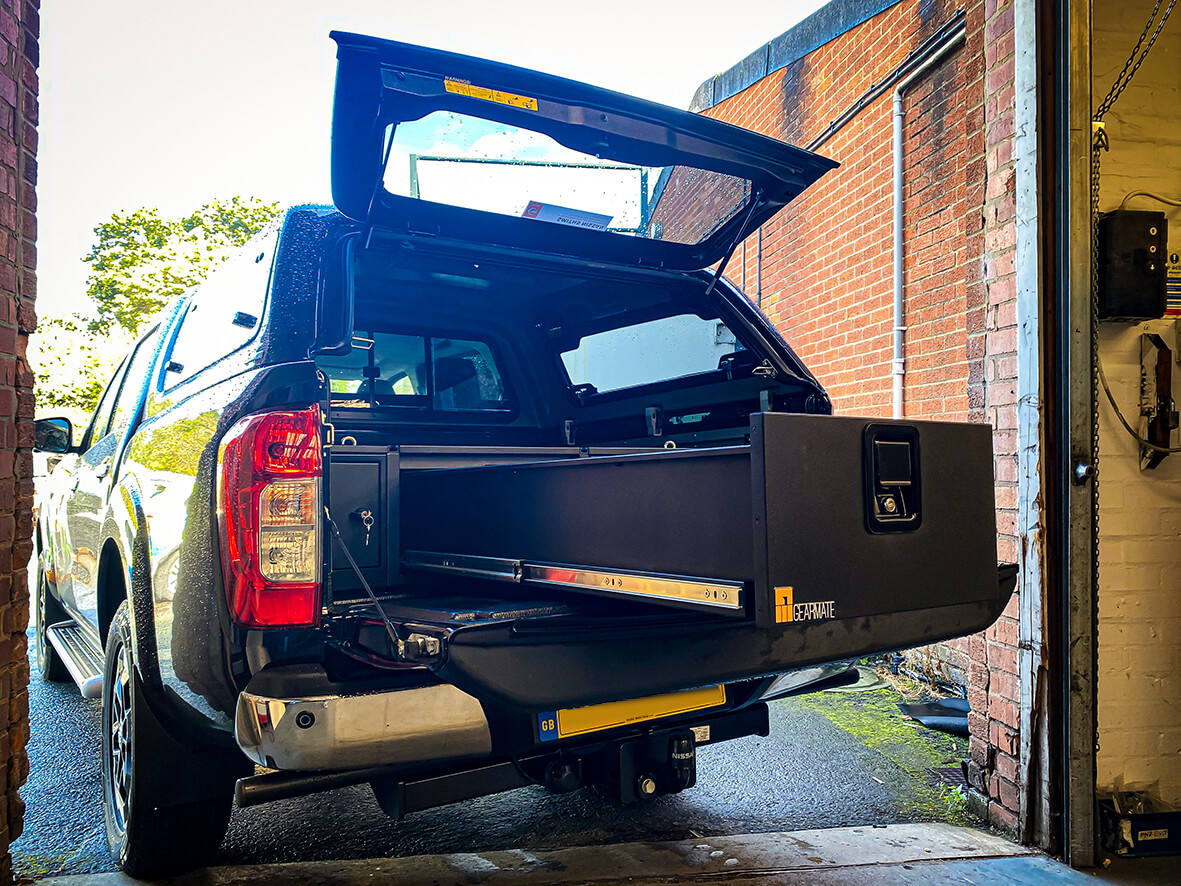 Nissan Navara Accessories for Secure Storage
Our Geardrawers are all lockable as standard. Likewise, we are able to provide custom-made high-security storage for gun drawers, firearm drawers and ammunition cabinets. Under British Standard BS 7558 guidance, Gearmate constructs all gun cupboards and ammunition lockers with locks compliant with BS 3621.

high quality
Made in Britain with superior quality materials.

no drilling
Hassle free installation with no damage caused.

save time
For every minute spent organising, an hour is earned.

secure storage
Have peace of mind knowing your belongings are safe.

transferable
Easily transferred between vehicles if required.