Ford Ranger Accessories
Gearmate offer an extensive range of Ford Ranger accessories and storage solutions. Our UK designed and manufactured products will transform your 4×4 load bed. Our range of accessories include:
Ford Ranger Drawer System
Ford Ranger Slide
Ford Ranger Hardtop
Ford Ranger Dog Box
Ford Ranger Tool Storage
Ford Ranger Gun Drawer
Designed for Ford Ranger double cab, limited, XL and Wildtrack, our no drill system can be fitted to your off-road machine without compromising your manufacturers vehicle warranty. Click here to see our factory and manufacturing process.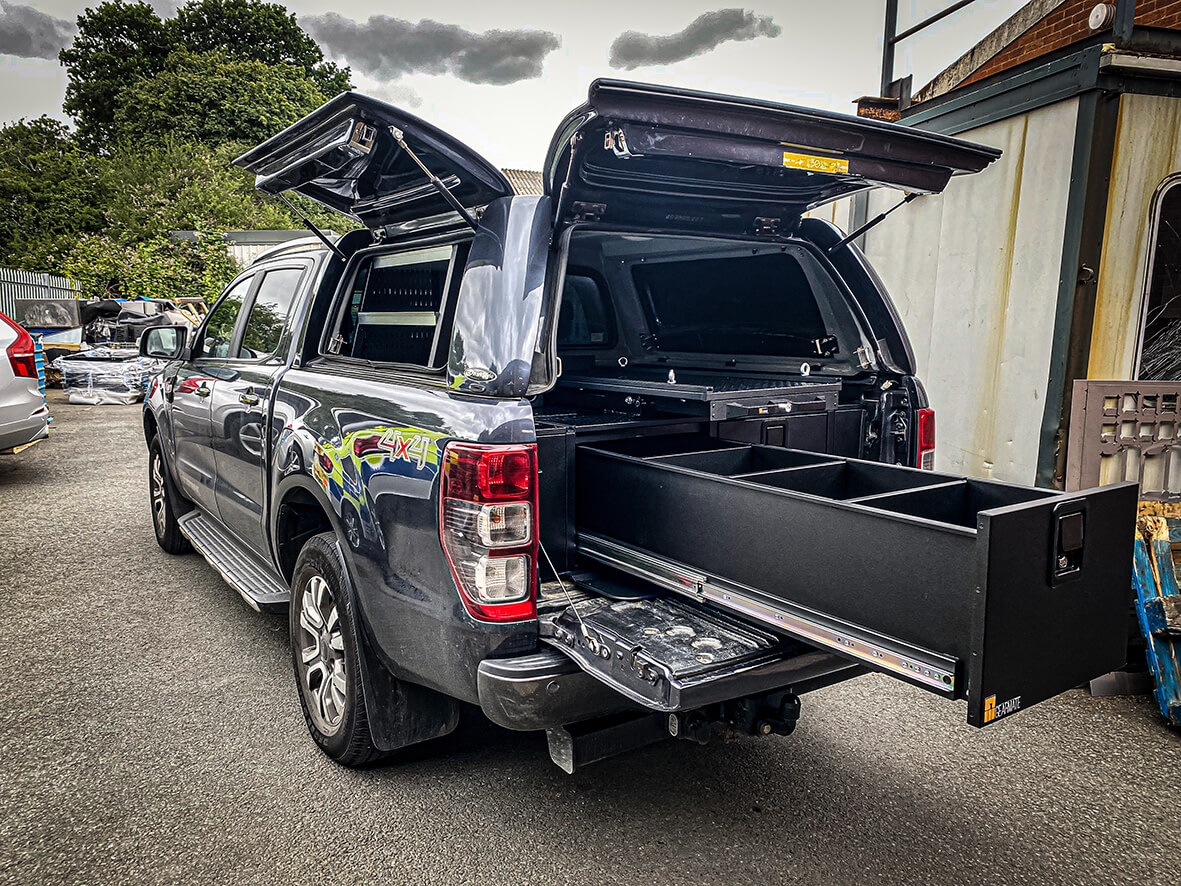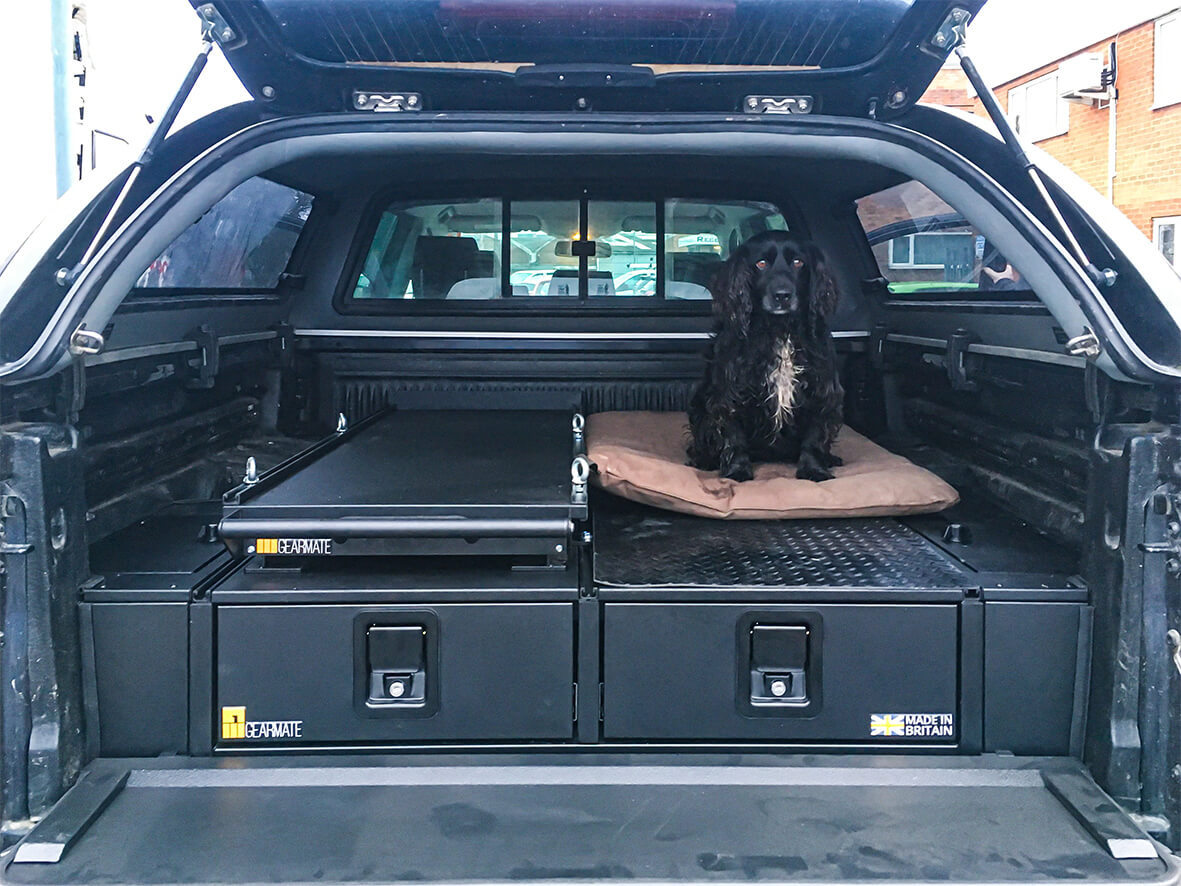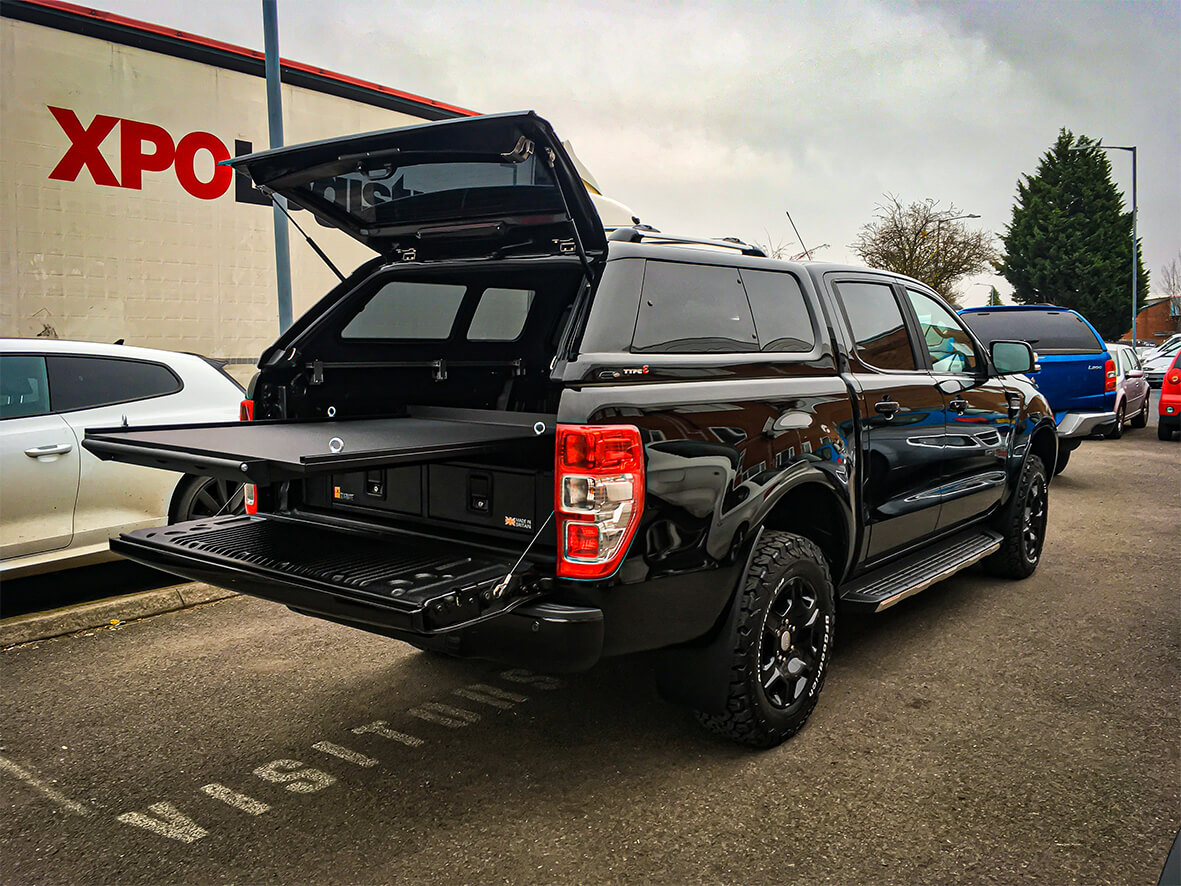 Modular, Simple
&

Unique Ford Ranger Accessories

Whether you're looking for a fleet conversion or an individual fit out, Gearmate have an extensive range of storage solutions. Our lightweight aluminium drawers, ensures your load is kept safe and secure, whilst our Gearslide range of sliding trays keep all your items organised with easy access.

Our Gearslides range has up to 75% extension, 800kg weight capacity when closed and 400kg when extended, meaning there is no need to remove the system when carrying the heaviest of loads.

Choose from a single drawer or twin drawer and have 100% extension, 800kg weight capacity on deck. Our Geardrawers are available in different heights to suit your needs; 226mm, 300mm and 400mm. Heavy Duty drawers are also available, designed with stronger runners therefore ideal for those transporting heavier equipment.

Our modular systems can be tailored to suit your individual requirements. With an additional choice of racking, tailgate covers, narrow slides, dog boxes and hammocks, we have everything covered for Ford Ranger accessories.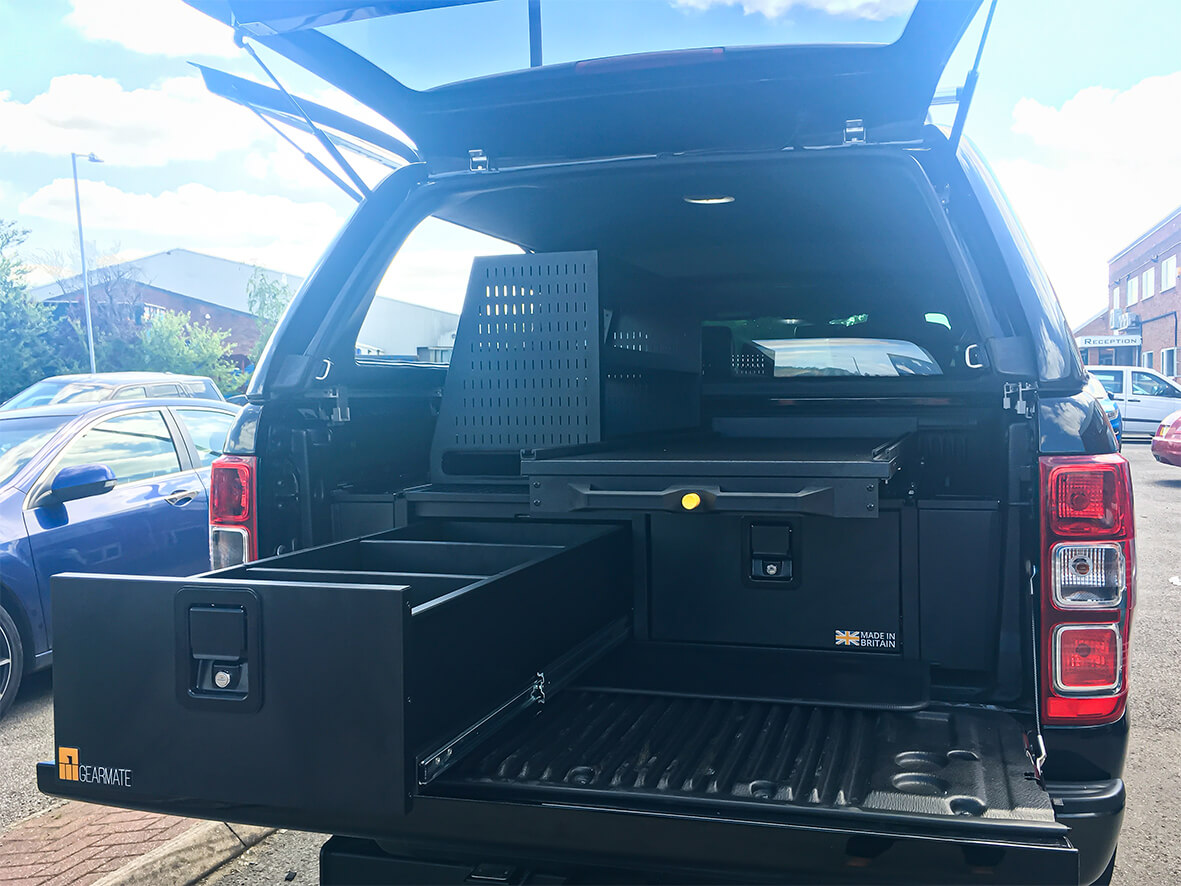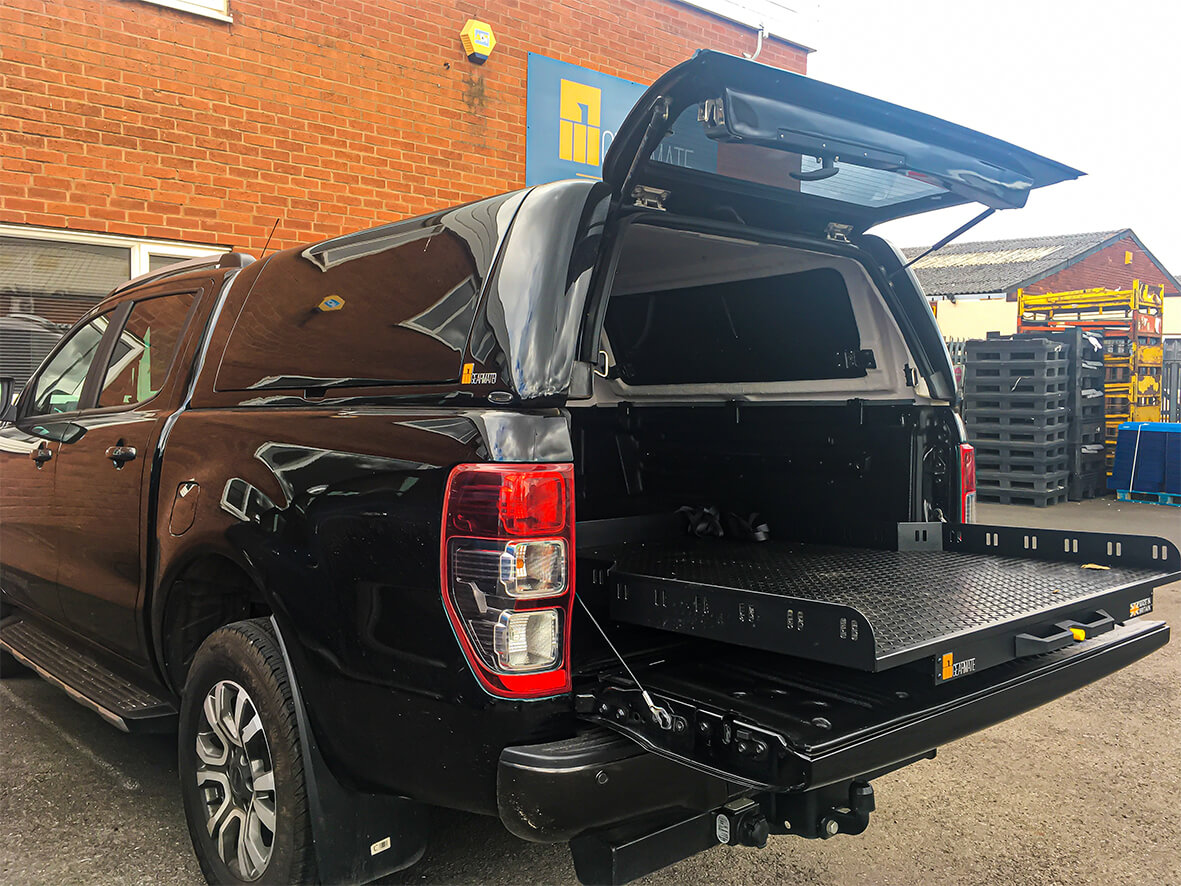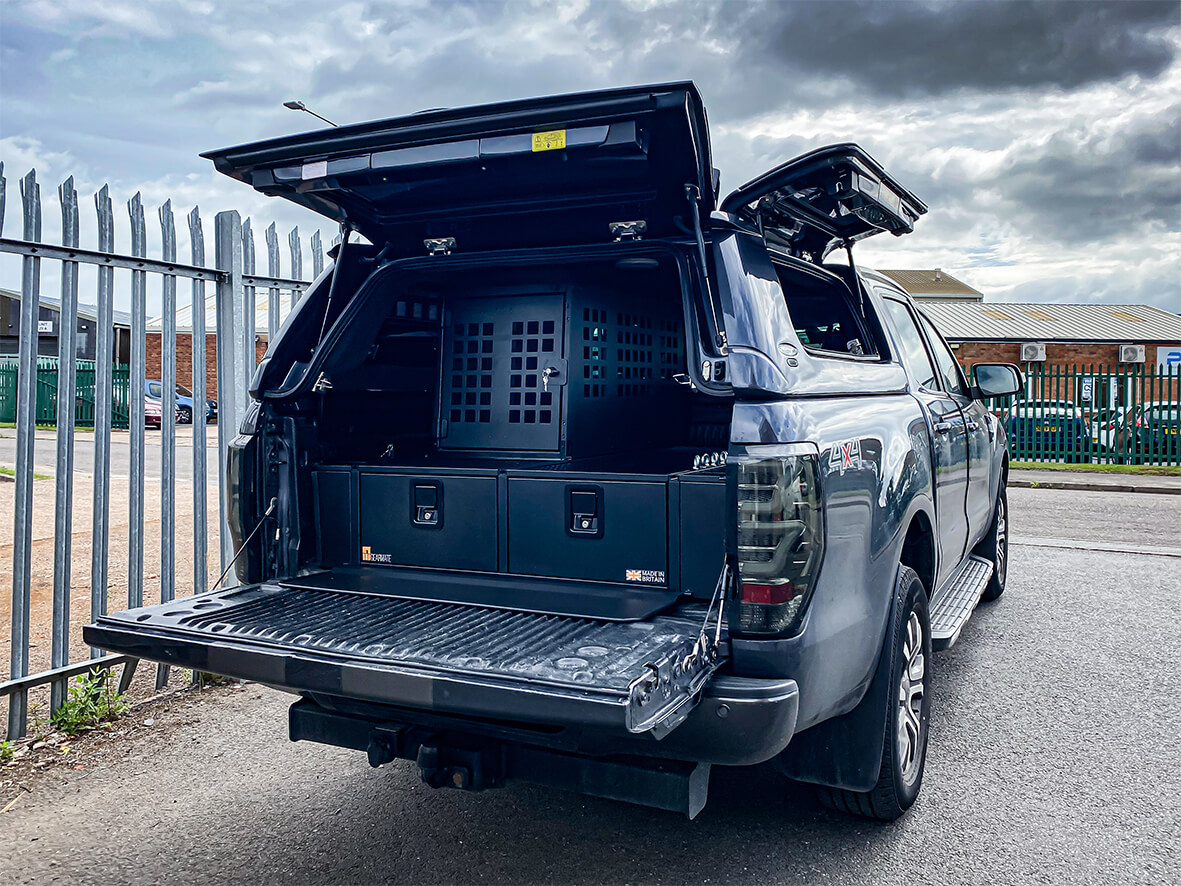 Secure storage for your Ford Ranger
All drawers are lockable as standard. Gearmate also offer a bespoke design service for high security storage solutions, including Gun drawers, firearm drawers and ammunition storage. Following British Standard (BS 7558) guidelines, Gearmate gun cabinets and ammunition lockers are fitted with locks conforming to BS 3621.

high quality
Made in Britain with superior quality materials.

no drilling
Hassle free installation with no damage caused.

save time
For every minute spent organising, an hour is earned.

secure storage
Have peace of mind knowing your belongings are safe.

transferable
Easily transferred between vehicles if required.
Design Your Own Accessories With Gearmate
Not quite sure what you're looking for and want an idea on prices for your Ford Ranger?
Why not check out our Build Your Own feature? This feature enables you to test out the different combinations of storage that we offer, helping you to discover the best solution to suit your own needs.
Alternatively, you can get in touch with our sales team who are skilled and experienced in helping customers find the best Gearmate system for them.
Email

Call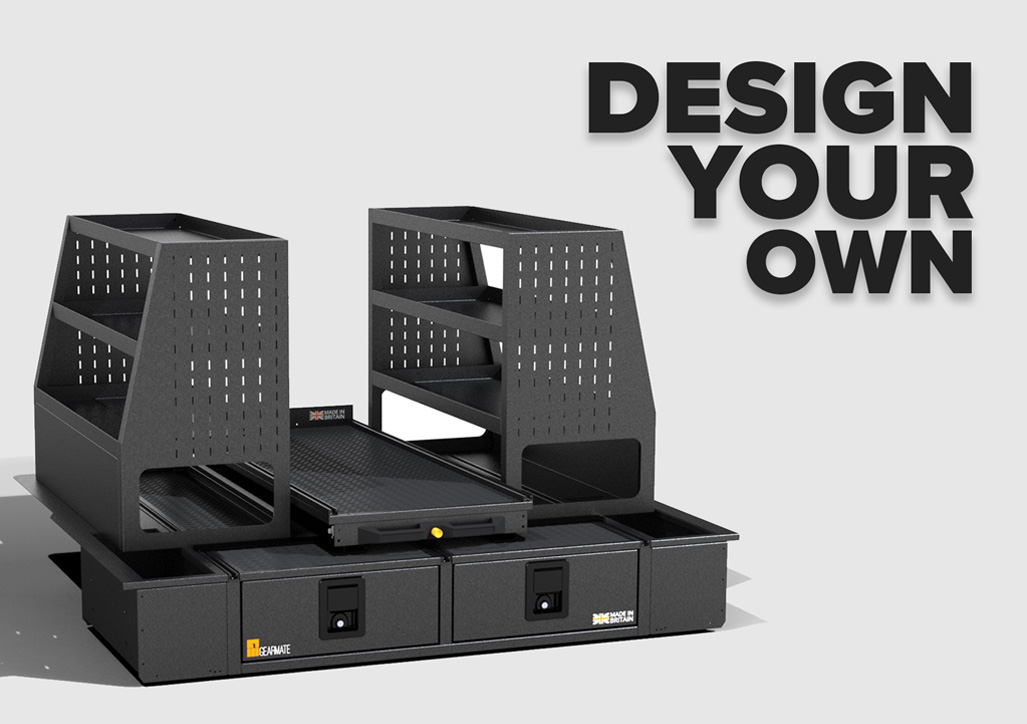 Gearmate and Ford Ranger Accessories
Gearmate have been designing and manufacturing Ford Ranger Accessories for years, helping customers make their lives easier. Our modular storage systems allow you to customise your Ford Ranger to be exactly how you need it, so that it meets all of your demands…
A full range of Ford Ranger Accessories by Gearmate
Gearmate offer a full range of Ford Ranger Accessories, crafted and manufactured to fit perfectly within your Ford Ranger. Gearmate has vast experience in the automotive trade, offering the highest quality Ford Ranger Accessories. All of our Ford Ranger Accessories…