Volkswagen Amarok Accessories 2023
Made in Britain
OEM Quality
No drilling required
Transferable between vehicles
Gearmate provides an all-encompassing choice of VW Amarok accessories and storage solutions formulated and made in the UK.
Solutions that will remodel your 4X4 load bed such as:
VW Amarok Drawer System
VW Amarok Bed Slide
VW Amarok Hardtop
VW Amarok Dog Box
VW Amarok Tool storage
VW Amarok Gun Drawer
Fashioned entirely for the VW Amarok, our inventive no-drill installation process poses no risk to your manufacturer's vehicle warranty as well as making it possible to transfer the system between vehicles if required. Our systems are able to fit into the older VW Amarok's as well as the new. Click here to see our factory and manufacturing process.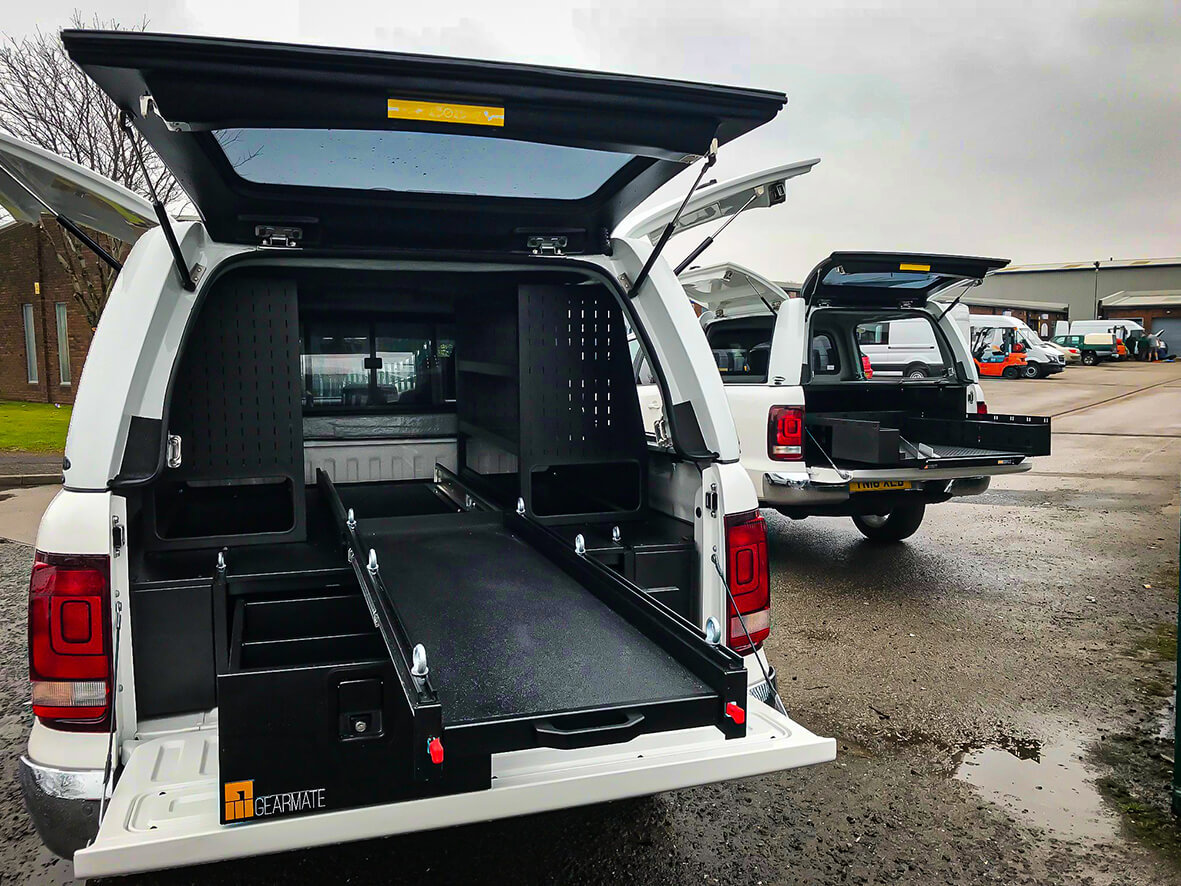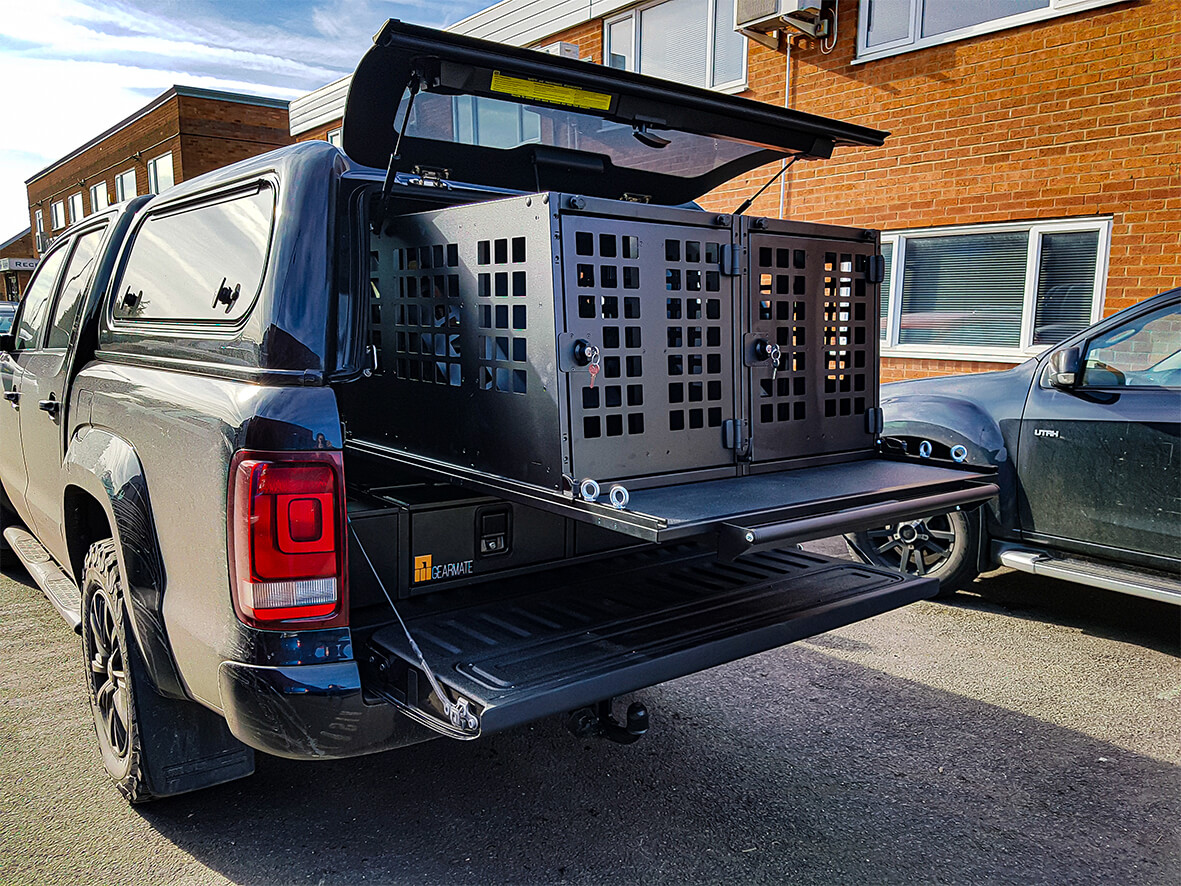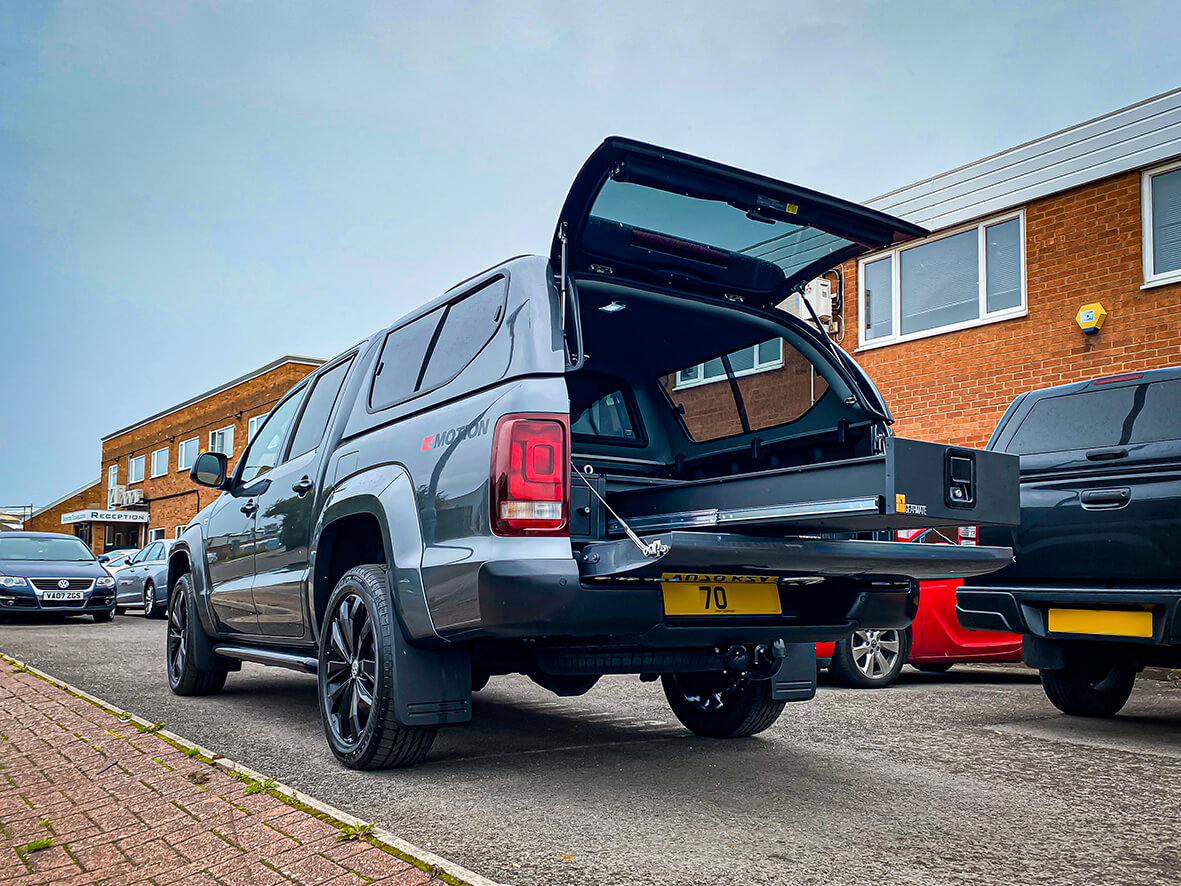 Modular, Simple
&

Unique VW Amarok Accessories for 2023

Regardless of whether you want to modify a fleet or are seeking an exclusive vehicle installation, Gearmate has a wide-ranging class of storage options. Light aluminium drawers guard and preserve your items and minimise any additional weight to the vehicle, while Gearslides trays allow for superb access and keep everything orderly.

All Geardrawers have an incredible 100% extension, enabling quick and easy access to all your items.Each drawer system comes fitted with dividers to ensure your load stays secure and organised, saving you time from needlessly searching.

When closed, our bed slides have an immense 800kg load rating, so there is no need to remove the system when using your vehicle to carry the heaviest of loads. With a 400kg Capacity Extended Load Rating, you can be confident that your load will be safely and securely accessed with ease.

Our modular systems can be custom-made to your distinct needs. Further racking, tailgate covers, dog boxes, narrow slides and hammocks for VW Amarok accessories, means we have you covered whatever your need.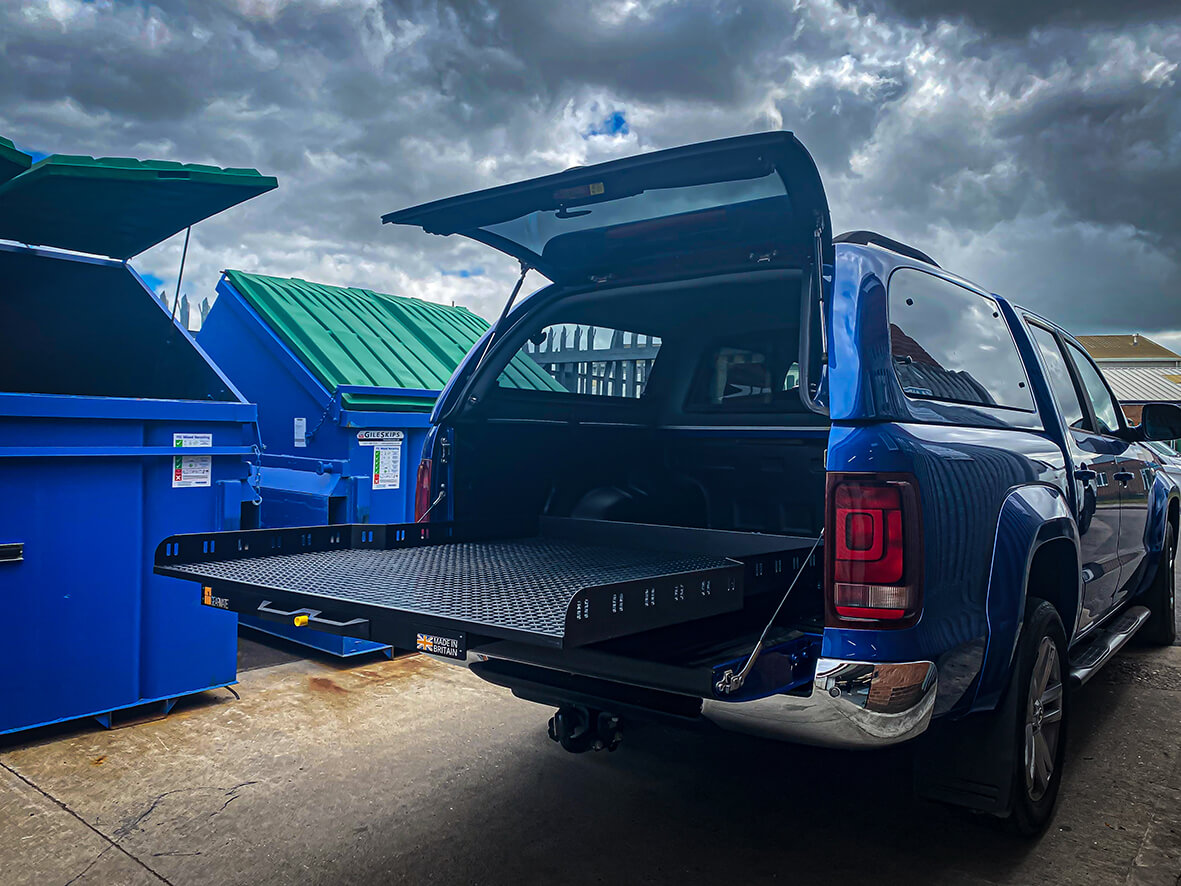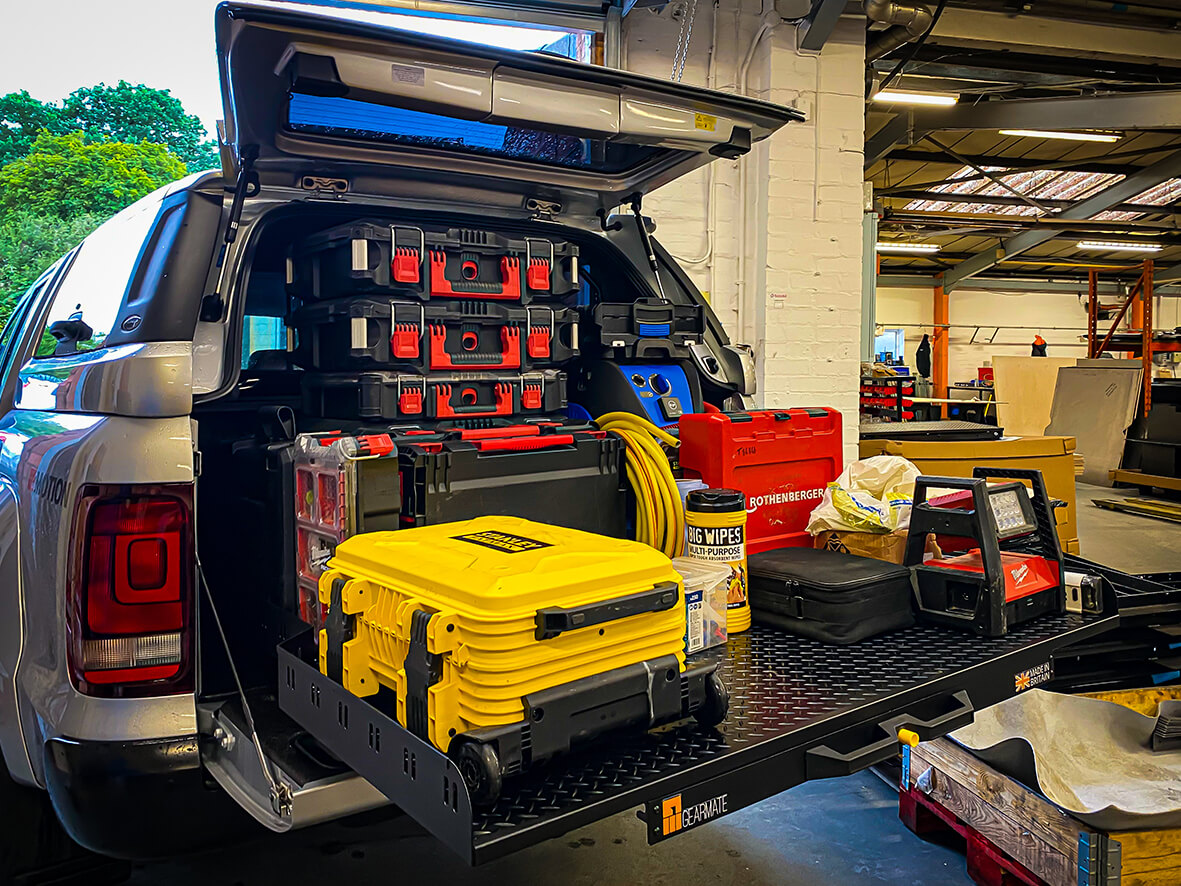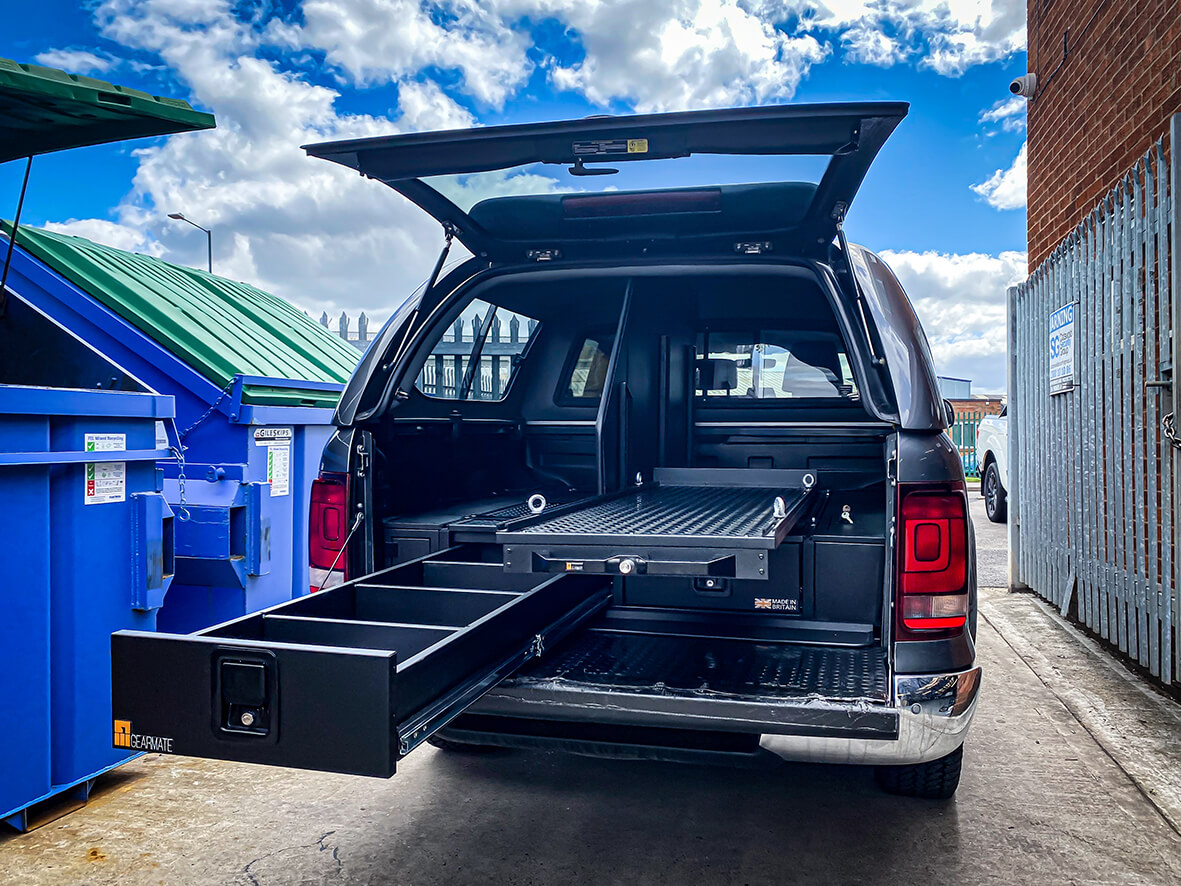 Secure Storage Accessories for your Volkswagen Amarok
All drawers are lockable as standard. In observance of British Standard (BS7558), Gearmate's specialist and bespoke designed high-security gun drawers, firearm drawers and ammunition storage feature sturdy locks that agree to BS 3621.

high quality
Made in Britain with superior quality materials.

no drilling
Hassle free installation with no damage caused.

save time
For every minute spent organising, an hour is earned.

secure storage
Have peace of mind knowing your belongings are safe.

transferable
Easily transferred between vehicles if required.