New Defender 110 accessories
Gearmate now offer accessories for the all new Landrover, Defender 110. A carefully crafted system designed precisely for the new Defender 110.
The new Defender 110 accessories secure your equipment and tools in place, even at high speed or on rough terrain. Create storage space in your Defender 110 by adding a slide for quick and easy access, or Geardrawers to tidy and maximise your load space.
We have vast experience in the automotive trade and offer our customers personal assistance and the best possible service when selecting the right vehicle equipment for your Defender 110. All of our Landrover accessories are competitively priced.
Each product is road safe, vigorously tested for heavy-duty use, and finished to the highest quality standard and fits perfectly to each individual Defender 110.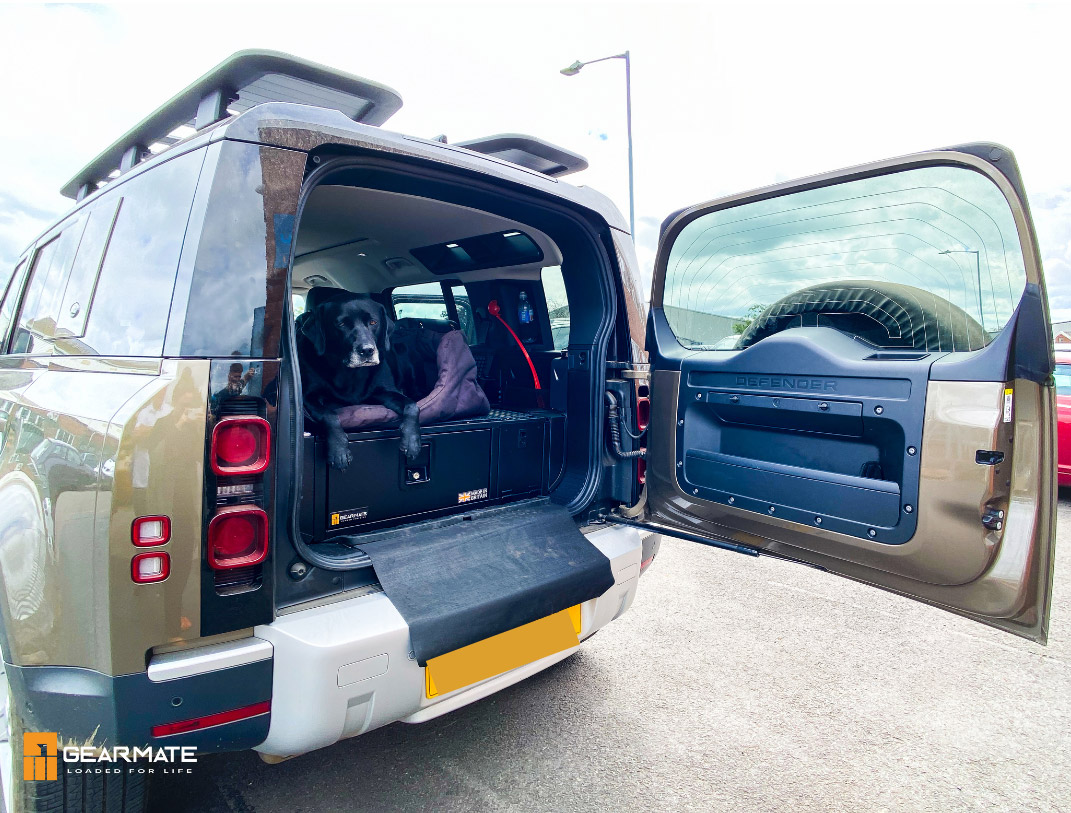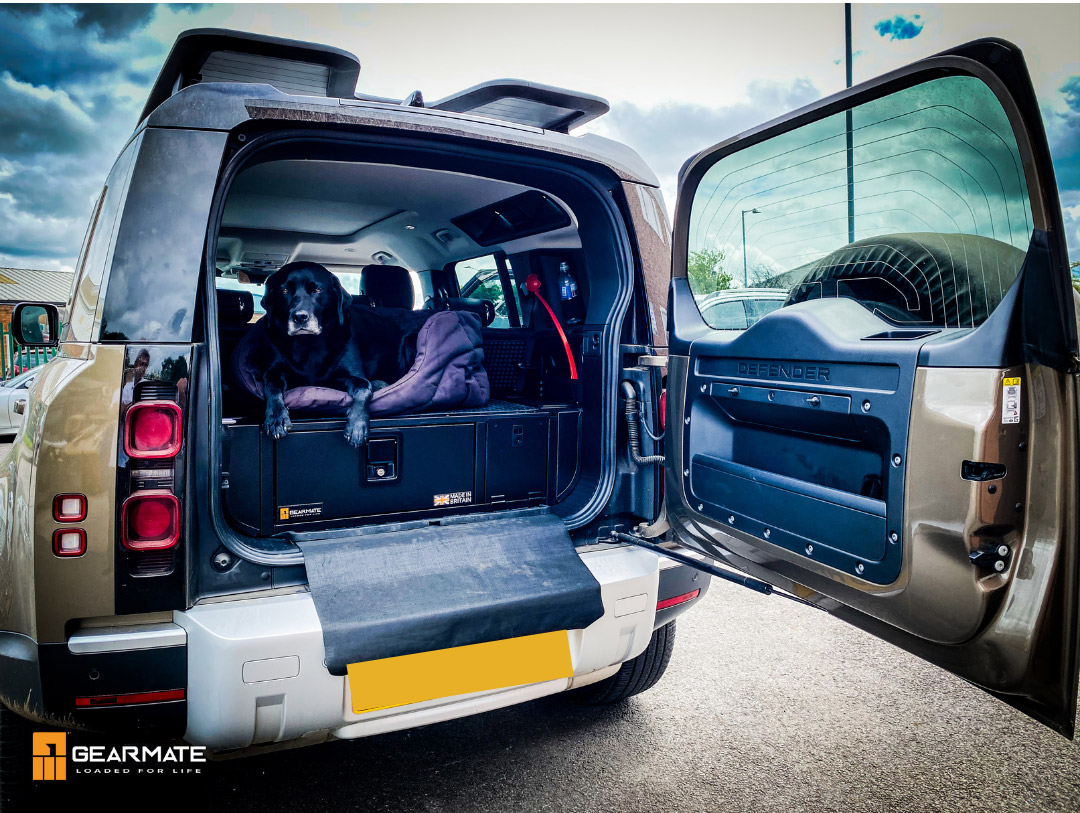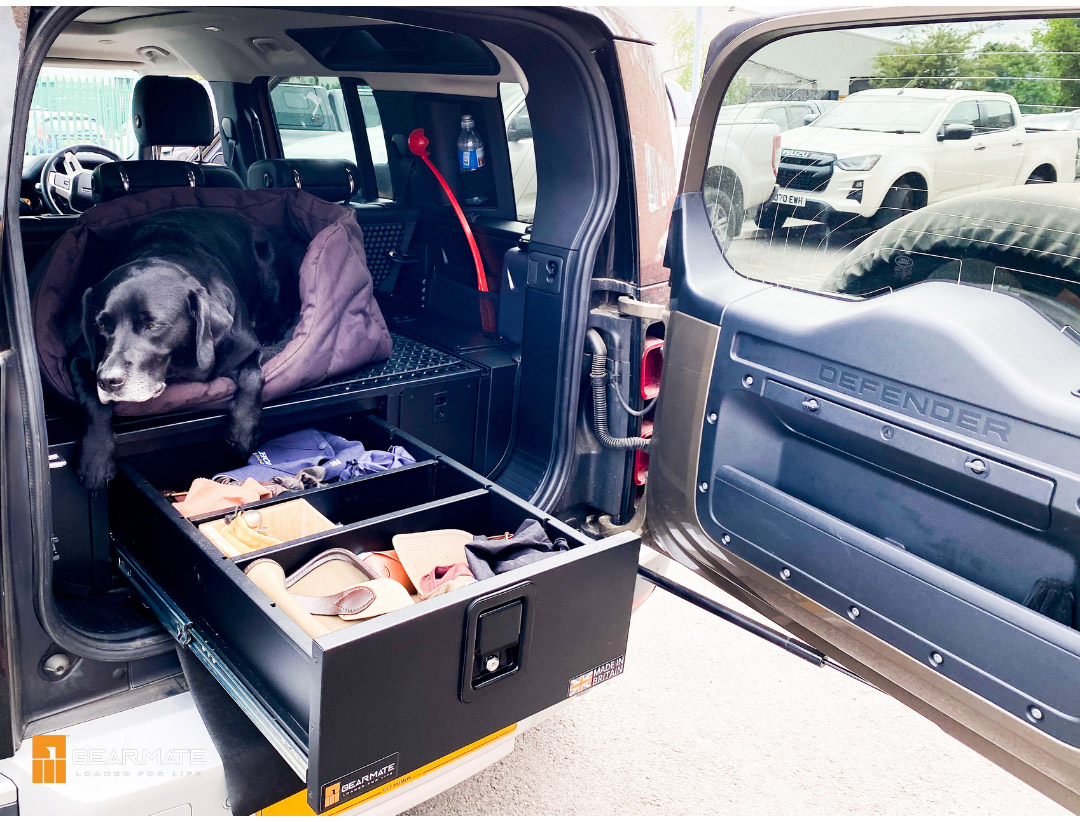 Our team started the Defender 110 design process using our top-of-the-range 3D Scanner, creating a model of the vehicle. Gearmate have been working away to create a system which fits seamlessly inside the new Defender 110 and are proud to now have the new system available to order.
Whether you use your Defender 110 for leisure or work we have the perfect accessory combinations to create the most ideal set up for your Defender 110.
Whether you are a keen fisherman, an avid shooter or you use your Defender 110 to store your tools and equipment we have a system to suit you, your vehicle and most importantly your lifestyle.
We are excited to announce that our brand-new GEARMATE system, is now compatible with the new Land Rover Defender 110.
Call our sales team today to pre-order your brand-new Land Rover Defender 110 systems today!

high quality
Made in Britain with superior quality materials.

no drilling
Hassle free installation with no damage caused.

save time
For every minute spent organising, an hour is earned.

secure storage
Have peace of mind knowing your belongings are safe.

transferable
Easily transferred between vehicles if required.
Design Your Own New Defender 110 accessories
Not quite sure what you're looking for and want an idea on prices?
Why not check out our Build Your Own feature? This feature enables you to test out the different combinations of storage that we offer, helping you to discover the best solution to suit your own needs.
Alternatively, you can get in touch with our sales team who are skilled and experienced in helping customers find the best Gearmate system for them.
Email

Call